Tina Turner: What's a name got to do with it?
Insight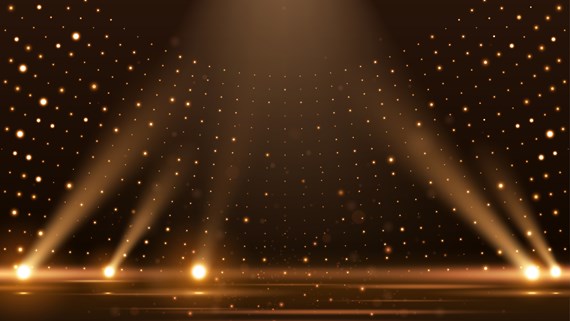 On 24 May 2023 the legend and icon Tina Turner (83) passed away, leaving many reflecting on her longstanding impact on the music industry. Tina Turner swept the world into a frenzy, initially with classics "Proud Mary" and "River Deep – Mountain High" before returning for a blockbuster second act with huge hits like "What's Love Got to Do With It", "Private Dancer" and "The Best".
Born on 26 November 1939 in Tennessee, America, Tina was the first female artist to achieve top 40 hits in the UK in six consecutive decades between 1960 and 2010. These massive accomplishments were, famously, achieved despite her having to break free from an abusive and controlling relationship with her husband Ike. Even so, it may come as a surprise to many that Ike (rather than Tina) owned the rights to her name for a portion of her career.
Anna Mae Bullock
Named at birth Anna Mae Bullock, the name "Tina" was given to Anna Mae by Ike Turner when she joined his band in the early 1960s (she appeared on her first record as "Little Ann"). Ike capitalised on the tremendous success and reverence around the stage name "Tina Turner", which he came up with and eventually trade marked around the time of their divorce in 1978.
Although the name carried significant commercial value associated with her stage persona, Tina was unable to use her name as she attempted to restart her career as a solo artist. In the most simple terms, trade mark infringement happens where a registered trade mark is used in the course of trade without the proprietor's consent. In this case, the proprietor was Ike, not Tina.
The precise details of how the trade mark ownership of "Tina Turner" was eventually assigned from Ike back to Tina are not a matter of public record. But the acquisition of her stage name, most likely by way of a commercial settlement, reportedly meant that Tina also inherited considerable debt and tax liability attached to the name.
How can you not own your name?
Tina's determination to win back her stage name provides a good insight into the issues connected with "own name" trade marks.
Within the UK and EU, generally a trade mark cannot be infringed by someone using their own name in the course of trade, providing they are using it in accordance with honest practices (the "own name" defence). This can be one's legal name, or the name one is widely known by – which might perhaps have helped Tina, if she'd run the argument.
However, if you sell the exclusive rights and goodwill in your name to a third party as part of a brand or bundle of assets, a court is unlikely to uphold your right to then start using it again in the course of trade – especially having agreed otherwise when accepting the deal.
This issue surfaced again recently with the well-known brand, Karen Millen. In 2016, Millen lost her legal battle to use her own name following the sale of her company shares to Baugur, for £95m. The agreement prohibited use of Karen Millen's name in any future ventures. Where Ms Millen attempted to overturn the provision to use her name in the US and China for projects in different sectors, the court upheld the Share Purchase Agreement.
A similar issue befell Roger Federer in a dispute with Nike, the registered owner of the "RF" trade mark (which was filed by Nike as their property under their longstanding sponsorship deal with Federer). As Federer sighed in an interview: "The RF logo is with Nike at the moment... I hope rather sooner than later, that Nike can be nice and helpful in the process to bring it over to me… it will come with me at one point. They are my initials. They are mine. The good thing is it's not theirs forever." Sure enough, in 2020, it was confirmed that the mark had been transferred over to a company owned by Federer as part of an out-of-court settlement.
This all shows the need to take careful advice about what you're signing away when someone wants to buy into your brand.
There is only one Tina Turner
Luckily, when Tina Turner bought her stage name back, her most profitable years were ahead of her. In 2021, BMG, an international music company, purchased the rights to Tina Turner's name, image, likeness and entire music catalogue, with Tina stating: "Like any artist, the protection of my life's work, my musical inheritance, is something personal. I am confident that with BMG and Warner Music, my work is in professional and reliable hands".
Tina Turner (Anna Mae Bullock), singer, songwriter, domestic abuse survivor, leaves an enduring legacy.
This publication is a general summary of the law. It should not replace legal advice tailored to your specific circumstances.
© Farrer & Co LLP, May 2023