Universities and NDAs: what are the real issues?
Insight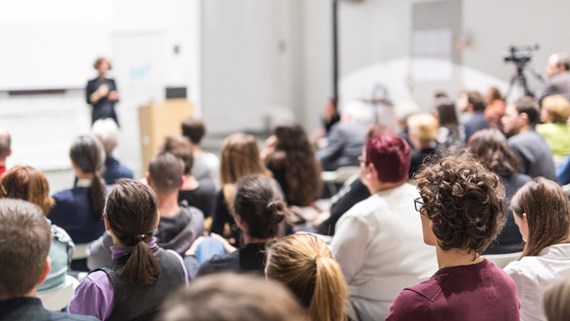 A headline from the BBC on Wednesday 16 April about sexual harassment and NDAs in Universities make for dramatic and shocking reading: women being bullied out of their careers, fears of stalking, sexual harassment and numerous examples of women being "paid off" from reserves of funds specifically set aside for this purpose.
As with any story, there is a lot of truth in what has been said. Some women have been treated terribly and bullying and harassment is certainly an issue in this sector (as it is in many sectors). I wrote about the legal issues and steps that Universities can take to deal with bullying last December. Universities cannot and should not ignore this whether it relates to staff or students, and "NDAs" have certainly been used inappropriately in the past – even the relatively recent past. The Government is looking into doing something about this.
However, I am not sure that the headlines give a completely accurate portrayal of how "NDAs" are currently being used in universities or by employers generally. For a start, what we are really talking about is a settlement agreement that contains a confidentiality clause. Settlement agreements are entered into between an employer and an employee almost every time the employer pays an employee more than the employee is legally entitled to in order to "buy out" any potential (or actual) legal claim. An employee has to take legal advice on the terms for it to be a valid settlement agreement.
Such settlement agreements are used in all sorts of situations ranging from an enhanced voluntary or compulsory redundancy package to a poor performing employee being asked to leave without a full poor performance management process to allegations being made which may or may not lead to a claim being brought against the employer to settling an actual claim on a commercial or liability basis. This is why the BBC headline of "UK universities spent about £87m on pay-offs with NDAs since 2017" is misleading in the context of the overall article. The vast majority of these payments will be nothing to do with bullying or harassment.
Confidentiality and non-derogatory comments clauses - which catch both employer and employee - have been entirely standard in settlement agreements for years. The principle generally being that employers don't want the fact or amount of such payments to be publicly known and employees often want to leave the matter behind and move on. It is true that employers (and lawyers) may be lazy in leaving in the standard confidentiality wording when it is not technically needed. It is also true that historically some employers may have felt that part of what they were "buying" with the enhanced payment was for the matter to be closed and not mentioned again.
However, in my experience, this has changed dramatically in recent times – to the extent that employees who ask to be paid out under a settlement agreement when they raise issues are being refused as the employer does not want to be seen to be ignoring allegations of bullying and harassment. Most settlement agreements have always had carve outs for reporting issues to the relevant authorities (regulators, the police etc). Many employers – including universities – now use different confidentiality clauses in settlement agreements – or none at all.
I think the headlines like this one are really important and shine a light on this issue and the dark corners of inappropriate settlement agreements of the past – and those bad practices that still continue. However, I do not think that they tell the whole story and there is a risk of sensationalising and demonising the higher education sector.
If you require further information about anything covered in this briefing note, please contact Kathleen Heycock, or your usual contact at the firm on +44 (0)20 3375 7000.
This publication is a general summary of the law. It should not replace legal advice tailored to your specific circumstances.
© Farrer & Co LLP, April 2019