Whose money is it, anyway (and will I get sued if I get the answer wrong)?
Insight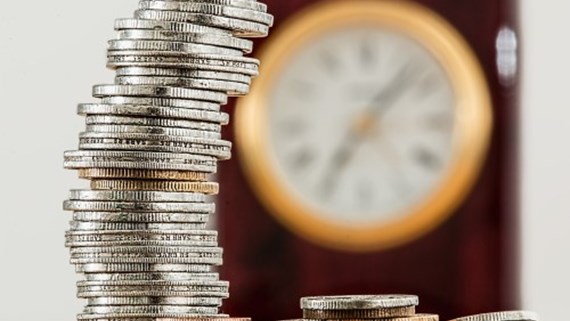 Background
Global Current Exchange Network (GCEN) is an FCA-registered payment institution which provides foreign exchange and payment services to clients. GCEN held approximately £100,000 on behalf of its client, Osage 1 Limited (Osage). In 2016, GCEN obtained a draft copy of an application prepared by the Metropolitan Police which alleged that the £100,000 may have been obtained by unlawful means: deceit, misrepresentation, unlawful mis-selling (in breach of FCA regulations) and/or via a ponzi scheme. While the application appeared never to have been filed and no Court order followed, GCEN conducted an internal investigation which concluded that the transactions involving the £100,000 were suspicious and may support the police's concerns of a fraud.
GCEN refused to return the £100,000 to Osage and applied to the Court for directions as to where it should pay the monies. Osage challenged that application because: (a) no fraud or other wrongdoing had actually been alleged or proven (there was evidence that both the police and the Crown Prosecution Service had decided that no further action should be taken); and (b) no victim of the alleged wrongdoing had actually come forward and, as such, there was no competing claim to ownership of the funds – only Osage's claim. That raised (among other things) the following two interesting questions, which the Court has now answered:
Is suspicion of wrongdoing enough or do you need proof?
In order to withhold the funds and make an application to the Court for directions as to how to proceed, the Court held that no proof of wrongdoing is required; suspicion alone will be enough, provided that such suspicions are well-founded. In this case, GCEN's own investigation had confirmed the suspicions and led it to conclude (justifiably in the Court's opinion) that third parties "would have a viable argument" that GCEN was holding the funds on trust for them.
Must there be actual competing claims or only the expectation of competing claims?
The Court disagreed with Osage's position that there must be actual competing claims in order for a firm holding money belonging to clients to seek the Court's help. Instead, the Court accepted that an expectation of competing claims is sufficient: claims can still be expected, even if they have not yet been asserted. Interestingly, the Court was prepared to accept GCEN volunteering what those claims might be – even though no third party put any such claims forward. The Court considered that GCEN could suggest proxy arguments for third parties in this way because there were "reasonable grounds to believe that once appraised of the facts investors would make claims in respect of the funds".
Key issues and practical steps for financial institutions holding money belonging to clients
This is an inherently difficult area in which competing claims (both existing and hypothetical) will need to be weighed carefully. The ability to ask the Court for help is therefore a powerful tool that can offer banks (and any other financial institutions holding money for clients) a possible escape route from an invidious position.
These scenarios will inevitably involve difficult judgment calls. Firms should seek legal advice as soon as they become aware of the problem: your lawyers will be able to help to establish whether your suspicions are well founded, what claims third parties might bring and how your neutral position can be maintained.
If possible, consider how many third parties may have a viable claim to the "disputed" funds. In GCEN's case, there were 11 identifiable third parties and so the Court considered that GCEN's request to be permitted to notify those third parties of the issue was a sensible and manageable exercise. However, the Court noted that the situation might be different if there are hundreds (or perhaps thousands) of prospective claimants; logistical issues can then become a significant problem.
A neutral party, which is holding "disputed" client funds and asking for the Court's help to determine where those funds should be paid, can considerably reduce its risk of having to pay the other side's costs. That is because, unlike traditional litigation, the Court has greater discretion in stakeholder claims to make any form of costs order which it considers just in the circumstances, rather than starting from the default position that the "losing" party must pay the costs of the "winning" party. That can help to significantly de-risk the process of asking the Court for help, as the bank (or other financial institution) can genuinely characterise itself as a neutral party – trying to do the right thing with the Court's help – rather than a "winning" or "losing" litigant.
If you require further information about anything covered in this briefing, please contact Jolyon Connell, or your usual contact at the firm on +44 (0)20 3375 7000.
This publication is a general summary of the law. It should not replace legal advice tailored to your specific circumstances.
© Farrer & Co LLP, October 2019