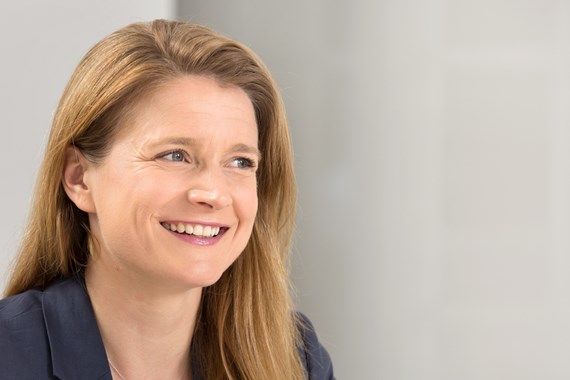 Adele is a senior counsel in Farrer & Co's Safeguarding Unit, which advises organisations in this country and around the world working with children and/or adults with care and support needs. Within the Unit, Adele is responsible for the charity sector, and
co-leads on the sports sector.
Adele specialises in safeguarding and child protection law. She advises and provides training to charities (from a UK and overseas perspective), sports organisations and governing bodies, and schools. Her areas of expertise include best practice in safeguarding governance, safer recruitment, creating and maintaining a safe organisational culture; conducting risk assessments; handling safeguarding crises; safeguarding audits and reviews; the Independent Inquiry into Child Sexual Abuse; introducing a low-level concerns policy and/or culture; peer-on-peer abuse; mental health issues, and on-line safety.
Since her return to Farrer and Co in 2015, Adele has built on her expertise in these areas. She has devised a peer-on-peer abuse toolkit in collaboration with Dr Carlene Firmin. Committed to innovative practice in safeguarding and child protection, Adele has facilitated the establishment of a safeguarding steering group, which is represented by large national and international charities.
Memberships & Accolades

Adele's expertise is grounded in the two policy reports that she researched and authored, as a Senior Policy Specialist, for the Centre for Social Justice (CSJ) (2010-2014): No Excuses: A Review of Educational Exclusion (2011), and Enough is Enough: A report on child protection and mental health services for children and young people (2014).

During this time Adele gained extensive experience in the education, voluntary, child protection and mental health sectors. Following No Excuses, Adele was invited to be a member of the Office of the Children's Commissioner of England's School Exclusions Enquiry Year 2 steering group looking at illegal exclusions.

Adele is a member of the Board of the CSJ, an adviser to the Board of Trustees of UP Unlocking Potential, and sits on the Advisory Panel of the charity IntoUniversity, in support of which she cycled from Land's End to John O'Groats in September 2017.
Back to

top