A global shift away from non-competes? Major changes proposed
Blog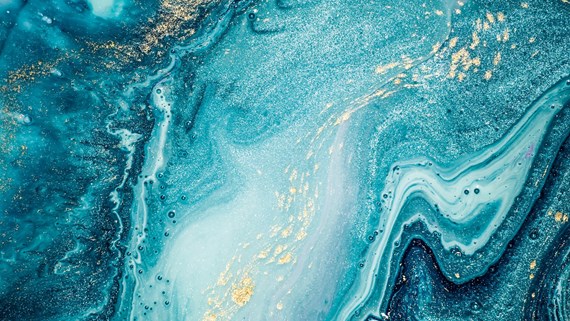 Following in the footsteps of the US Federal Trade Commission's ("FTC") proposed complete ban on non-competes, the UK Government has announced its intention to limit the maximum length of post termination non-compete clauses to just three months.
Here we explore how non-compete covenants currently work in the UK and how the Government intends to reform the law in this area.
What is the current law on non-compete clauses?
In the UK, the general rule when it comes to all post-termination restrictions is that they will be in restraint of trade (and so void and unenforceable) unless they are no wider than reasonably necessary to protect a legitimate interest. Legitimate interests typically include things like confidential information, client contacts or the stability of the workforce. The reasonableness of a restriction is normally assessed according to the activity being restricted, its length and (where relevant, albeit less common nowadays) its geographical reach.
A non-compete (or non-competition) clause is aimed at preventing an employee from joining a competitor for a certain period after the termination of their employment. Described by the courts as "the most powerful weapon in an employer's armoury" (Pat Systems v Neilly), they are, by their nature, the most draconian of all the covenants. Unlike some jurisdictions, the UK permits non-competes without the need for any payment of compensation to be made to the employee during the period for which they are restrained from working. Employers need, however, to be able to show that their legitimate interests (particularly protection of confidential information) cannot be adequately enforced by other, lesser forms of restrictions (such as non-solicitation or non-dealing clauses) and they are the hardest form of covenant to enforce.
Currently, the appropriate time period for a non-compete clause will vary depending on factors such as:
The "shelf life" of the confidential information to which the departing employee had access.
The seniority of the employee.
The length of time it is likely to take for the departing employee's replacement to settle in and build new relationships with customers.
The frequency of an employee's client contact and the longevity of connections. In other words, the extent of the employee's influence over customers and how long it will take for that to recede.
The "industry standard" for a particular sector.

In some sectors, non-competes of 6 to 12 months are not uncommon in employment contracts for senior employees.
The proposed changes
As part of a wider package of regulatory reform, the Government has announced its intention to limit the length of non-compete clauses to three months.
The rationale for this appears to be to boost the wider UK economy by providing employees with greater flexibility to switch jobs and by increasing productivity by widening the talent pool.
Further detail on the Government's announcement is contained in its just published response to its 2020 consultation on reforming non-compete clauses.
Here is what we know about the Government's proposal to limit non-compete clauses:
The three-month limit will only apply to non-compete clauses.
It will not affect or limit the use of non-solicitation clauses (which prevent employees from contacting previous customers or clients in an attempt to win their business) or non-dealing covenants (clauses prevent employees from dealing with previous customers, even when that customer has proactively and of its own volition approached that employee).
The limit will only apply in contracts of employment and limb (b) worker contracts. The inclusion of worker contracts in this is interesting, since the Government itself acknowledges that restrictive covenants in workers' contracts are unlikely to be unenforceable. However, it appears to be extending the statutory limit to include them to discourage employers including a non-compete simply to have a deterrent effect.
Although partners fall within the definition of limb b workers, the Government is not proposing that the reforms extend to LLP agreements or LLP members (for whom long non-compete obligations can be prevalent in professional services firms).
Moreover, the statutory limit will not affect non-competes in wider workplace contracts, such as equity arrangements, partnership agreements or shareholder agreements. This is on the basis that there are fundamental differences between these types of contracts and employment contracts, particularly with regards to the balance of bargaining power. This is significant because the courts have generally taken a more lenient approach to non-competes in these types of documents, with the result they are often longer in duration and easier to enforce than those in contracts of employment. This distinction is only likely to become more pronounced if non-competes are limited to three months.
Common law principles about enforceability (as set out in the current law section above) will continue to apply to non-compete clauses of no more than three months.
The limit will not interfere with employers' ability to use paid notice periods or garden leave, nor will it change the position of confidentiality clauses.
The Government has ruled out introducing mandatory compensation for the period of non-compete clauses.
Government guidance on non-compete clauses will be published, though there is no indication as to when.


Unanswered questions
The Government's non-compete proposals are, however, still silent on a few key issues, for instance:
Will a non-compete still be off-set against time spent on garden leave?
Currently, it is common for the length of restrictive covenants to be reduced by any time spent on garden leave. With notice periods for senior employees typically exceeding three months, it is conceivable that non-competes limited to three months will be cancelled entirely should a garden leave off-set be in place.
How will the changes affect existing non-competes?
It is likely that any limit on non-competes will have retrospective affect (as is the case under the FTC's proposed new rule in the US), and so reduce the time period of existing covenants. This will amount to a significant contractual change if so and is likely to create administrative upheaval as employers review and amend their existing arrangements. However, whether this is the case or how it will take place is yet to be confirmed.


A global trend?
The Government claims in proposing reforms to non-competes it is "leading the world in cracking down on the use of non-competes". Interestingly though, its announcement comes hot on the heels of a similar, albeit more extensive, proposal in the United States. In January 2023, the US FTC proposed a complete ban on non-compete clauses.
The FTC's reasoning is very similar to that put forward by the UK Government. It argues the freedom to change jobs is core to a competitive, thriving economy and that non-competes suppress wages and hamper innovation.
The FTC's proposal is extremely broad. It would apply to anyone who works for an employer, whether paid or unpaid, and including independent contractors. It would also apply retrospectively, so that any existing non-competes will become unenforceable. There is no carve-out for executive remuneration, meaning the ban will also apply to equity arrangements. The only (limited) exception would be on non-competes entered into as part of the sale of a business for a person holding 25 per cent or more of the company.
Consultation on the FTC's proposal closed in April and no response has yet been announced. Whatever the final outcome, this proposal represents a dramatic departure from existing practice in the US and is an interesting indication about the desired direction of travel (from governments at least) when it comes to employee competition.
What happens next?
The Government states that it intends to legislate to limit non-competes "when parliamentary time allows". Quite when that might be is anyone's guess. On the basis it has taken over two years for the Government to respond to its consultation on reforming non-compete clauses, it could be some time before we see any definite change on this issue.
For now, and until the Government enacts legislation, non-competes of over three months remain enforceable in the UK, provided they are no wider than reasonably necessary. Employers can therefore continue to include longer non-competes in their employment contracts as a means for protecting their business interests, although we expect we may see greater push back from employees asked to sign up to long non-competes. Given the potential change on the horizon, it is more important than ever to ensure that contracts are reviewed to ensure that other restrictive covenants (non-solicitation / non-dealing, confidentiality obligations and the like) are well drafted and provide the best possible protection if and when changes to non-competes come in at a later date.
For more information on drafting restrictive covenants, see our blog Restrictive Covenants: how can employers draft them effectively?.
Employment Competition Seminar: Where next for Non-Competes?
Date: Thursday 29 June 2023
Time: 5.30pm
We are delighted to host guest speakers from national US labor and employment firm Fisher Phillips, alongside Selwyn Bloch KC of Littleton Chambers to discuss the proposed ban of non-competes in the US and the UK Government's recently announced intention to limit the maximum length of post termination non-compete clauses to just three months.
What is the current status of the FTC's far-reaching proposal in the US?
How will non-competes in US and UK equity plans be treated if the proposals in both countries pass in current form?
What protective steps should employers be considering to protect themselves in the absence of / reduced scope of non-competes?


Register your interest
We have limited places available for the seminar, to register your interest please email Hazel McGuire on [email protected]
Speakers:
Anna Birtwistle, Farrer & Co (Chair)
Selwyn Bloch KC, Littleton Chambers
Chris Stief, Fisher Phillips
Michael Avila, Fisher Phillips
William Wright, Fisher Phillips


To see more on Restrictive Covenants please click here.
This publication is a general summary of the law. It should not replace legal advice tailored to your specific circumstances.
© Farrer & Co LLP, May 2023