Government begin consultation on "making flexible working the default": the horse that's already bolted?
Blog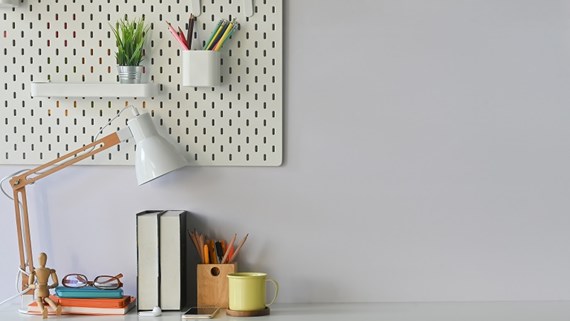 In the wake of the COVID pandemic, the Department for Business, Energy and Industrial Strategy (BEIS) has launched a consultation asking for views on whether to make flexible working "the default". For a reminder on the current law on flexible working and for top tips on how employers can handle flexible working requests, see our previous blogs: How to make flexible working for all and Flexible working requests post-Covid.
In short, the consultation sets out five proposals to remodel the existing legislative framework, as follows:
Should employees be given the right to request flexible working patterns from day one (removing the existing 26-week qualifying period)?

An obvious, but important, point to make is that despite the title of the consultation, the proposal is for a right to request flexible working from day one, not a default right to work flexibly.


Do the eight existing business reasons, as set out in the Employment Rights Act, for refusing a statutory request for flexible working remain valid?

The government acknowledges that there are circumstances where businesses will not be able to offer flexible working, and is clear that employers should still be able to reject a request if they have sound business reason(s) for doing so.


Should employers be required to suggest alternatives if they intend to refuse a request?

Many employers are already doing this but clear and practical guidance on, for example, potential alternatives and whether the rejection of them was reasonable would be needed if it were to become a requirement.


The consultation seeks views on changing the administrative requirements around flexible working requests - specifically, whether more than one request a year should be permitted and whether the three-month period for an employer to respond to a flexible working application should be reduced?

Arguably, if responses to the consultation suggest that more than one flexible working request can be made in a 12-month period, that may have the greatest impact for employers - certainly in terms of potential workload for their HR teams. And employers would need clear guidance on how to deal with the scenario where an employee submits the same request for a second time, shortly after the first.


How the right to request a temporary flexible working arrangement could be better utilised.
The consultation also highlights that the Government will invite the "Flexible Working Taskforce" (a partnership across business groups, trade unions, charities and government departments) to consider how to harness the (positive and negative) lessons learnt over the last 18 months and the transition to new approaches to working, as well as how to achieve a genuinely flexible working friendly culture across and within organisations. The consultation document (at Annex B) also analyses the responses received to the July 2019 consultation the Good Work Plan.
Commentary


The government has described its flexible working plans as "empowering", by giving workers "more say over when and where they work". Certainly it signals an intention to keep flexible working firmly on the business agenda. However, for some (trade unions in particular), the proposals do not go as far as they would have liked: they do not give employees a right to work flexibly, there is no proposal to introduce a reasonableness test for employers when considering requests, and there is no requirement for employers to state in job adverts whether flexible working is available.
It should be remembered, however, that these proposals are coming against a backdrop of the Covid pandemic, where arguably the direction of travel towards flexible working has already been set by the working arrangements of the past 18 months. Employers should therefore be mindful of their employees' (potentially changed) attitudes about working flexibly, as well as the extent to which the pandemic has shown that flexibility can work, when considering their flexible working policies.
How to contribute to the consultation


The consultation closes on 1 December 2021.

Respond online here or email: [email protected]
Unpaid leave for carers


The government has also announced that it intends to introduce a right for unpaid carers to take one working week of unpaid leave per year. It is proposed that this will be available as a day one right. Details about eligibility (eg who the employee is caring for and how the leave can be used) will follow but we are told it will be broadly defined. Legislation to introduce this right will be brought forward when parliamentary time allows.
If you require further information about anything covered in this blog, please contact Louisa Steele, or your usual contact at the firm on +44 (0)20 3375 7000.
This publication is a general summary of the law. It should not replace legal advice tailored to your specific circumstances.
© Farrer & Co LLP, October 2021