Reinstatement and re-engagement awards: an opportunity for employees and a danger area for employers
Blog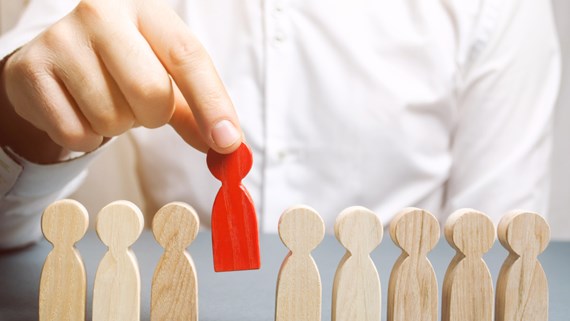 In a recent case to hit the headlines, J P Morgan was ordered to pay Mr Bradley Jones, who had been employed as a trader and was dismissed for alleged market abuse, up to £1,588,489.87 as a consequence of an Order for re-engagement following a finding of unfair dismissal by the Employment Tribunal. No discrimination or whistleblowing was alleged – this was a standard unfair dismissal claim. The liability judgment can be found here, and the reasons for the remedy judgment here.

Mr Jones was a trader for several years at JP Morgan. In 2020 he was dismissed from his employment for gross misconduct in relation to a one-off trading incident which had taken place in 2016. The incident had been looked into in 2016 at which time the bank concluded that Mr Jones had not engaged in misconduct and it did not warrant disciplinary action. Notwithstanding that initial investigation, Mr Jones was dismissed in early 2020 because of the same incident, which was looked at again at a time of apparently heightened regulatory scrutiny. The findings within the liability judgment bear all the hallmarks of a "classic" unfair dismissal. The events in question took place years before the decision to dismiss, the bank followed a flawed procedure when it did eventually dismiss, including an inadequate investigation and the bank's reasoning in the decision letter contained a number of material inaccuracies. Further the bank appeared to impose retrospectively a new policy, which had not been in place at the time of the 2016 incident. The Judge concluded that the bank changed its approach to the incident in question because of its desire to appease its regulators to show that it was "cleaning up its act", rather than holding a genuine belief that Mr Jones had engaged in misconduct. The liability judgment is utterly damning with respect to JP Morgan.

Of course, in most cases, the financial consequence for an employer of a finding of unfair dismissal (without discrimination or whistleblowing) is generally limited, no matter how egregious the unfair dismissal – reputational consequences aside. The statutory cap or upper limit for an award of compensation for unfair dismissal is the lower of 52 weeks' pay or £89,493 (plus a basic award, generally equivalent to a statutory redundancy payment). This has led to a perception amongst some employers that they may dismiss senior employees unfairly with little financial risk. However, this ignores the often overlooked and underused remedy of reinstatement and reengagement.

Mr Jones in his case against JP Morgan asked for an Order to be made for reinstatement or re-engagement. The Judge decided that it was not practical for him to be reinstated to his old job (taking into account that redundancies had been made within the relevant team and there were no vacant positions). However, he made an Order that Mr Jones should be re-engaged by an associated employer into a vacant role in Hong Kong within around three months of the date of his Tribunal decision.

Reinstatement and re-engaqement have always been remedies available to claimants in unfair dismissal cases, but Orders are (or at least in the past have been) very rare. However, the rationale within the judgment in Mr Jones' case could easily be relied upon by many employees who are unfairly dismissed on alleged conduct grounds where they are employed in financial services (or indeed in many regulated roles). In deciding whether to make the re-engagement order the judge took into account that, if re-engagement was not awarded, Mr Jones would never work in a regulated role in the financial services sector again. He said that this was partly because, at least within the UK, the bank's approach to providing a regulatory reference amounted to "blacklisting" Mr Jones from any regulated employment in the sector meaning he would have massive difficulties in obtaining employment inside and outside the UK given that he would not have a positive reference. Mr Jones would also be known as someone willing to take an "unscrupulous employer" to a Tribunal. The judge said that as a result, re-engagement was the only way that the unfair dismissal could be "made right".

The financial consequences of either a reinstatement or re-engagement order are stark, as the employer must also pay the employee arrears of pay (ie back-pay) that he would have been paid between the date of dismissal and the date for compliance with the order of re-engagement. This sum is not subject to the statutory cap on unfair dismissal compensation. In Mr Jones' case, the judgment confirms the amount in arrears of pay is up to £1,588,489.87. This figure includes salary and benefits and an assessment of the discretionary bonuses that Mr Jones would have been paid in the intervening period. The figure even included a cash sum in lieu of deferred compensation which would have been scheduled to vest in the future, including after the date for re-engagement.

While the award of back-pay following a reinstatement or re-engagement award can be significant, the Tribunal does not then have the power to require an employer to comply with an Order of re-engagement. If the employer refuses to comply with the Order (which is often the case), the Tribunal may make an additional award of compensation of between 26 weeks' and 52 weeks' pay, subject to the cap on weekly pay applicable at the time of termination, currently £544. So while Mr Jones should receive a very significant award to cover his lost pay to date (including some compensation for unvested deferred compensation), he is unlikely to receive significant additional compensation if JP Morgan refuses to comply with the Order for re-engagement.

While no new law has been made in Mr Jones' case and it is a first instance decision (so it is not binding on other tribunals), it is a reminder to employers that an Order for reinstatement or engagement can be very costly, particularly given the considerable delay in many cases reaching a final hearing as a result of the pandemic, which will inevitably affect the value of any arrears of pay that the Tribunal awards between the date of dismissal and the date of reinstatement / re-engagement. The reasoning in the judgment could easily be applied to other cases in regulated sectors where negative references can effectively make it impossible for employees to continue their careers in their areas of specialism. For employees who have an appetite to litigate, this decision will provide further teeth either to pursue their claims or to negotiate settlements potentially well in excess of the statutory cap on compensation for unfair dismissal.
If you require further information about anything covered in this blog, please contact Eleanor Rowswell or your usual contact at the firm on +44 (0)20 3375 7000.
This publication is a general summary of the law. It should not replace legal advice tailored to your specific circumstances.
© Farrer & Co LLP, January 2022