Summer 2022: latest developments and changes in employment law
Blog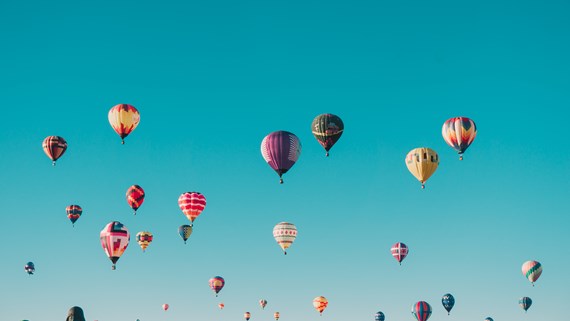 With the summer holidays starting and a government leadership contest underway, it is easy to lose track of what is happening in employment law. Here we provide a quick summary of the latest employment law developments (spoiler alert: there's a lot of waiting to be done).
1. The latest on the Employment Bill


As we emerged from the pandemic, employment practitioners predicted that 2022 could be the year of the long-awaited Employment Bill. Covering issues from carer's leave, to neonatal leave and pay, to non-disclosure agreements, the Bill has the potential to have wide-reaching impact (see here for what it is due to cover). However, the Employment Bill was notably absent from the Queen's Speech in May this year, which usually sets the legislative agenda for the year ahead, meaning it is unlikely to come into effect anytime soon.

There has been some suggestion that aspects of the Employment Bill might be delivered in "other ways", but quite what this means – and importantly when – is unclear. In the meantime, a Private Members' Neonatal Care (Leave and Pay) Bill has been introduced which if passed would at least cover that aspect of the Employment Bill. A similar Private Members' Bill has been introduced regarding tips. The government has indicated it intends to support both.
2. What about other government employment initiatives?


Action is also still awaited on a number of other government initiatives promised "when parliamentary time allows". These include, for example, the government's consultation on "making flexible working the default" (see here), its commitment to introduce a positive duty on employers to prevent sexual harassment (see here) and plans to extend the ban on exclusivity clauses for low paid workers (see here). With the Prime Minister's recent resignation, it is likely that these are still some way off.

While there is some glimmer of movement on the statutory code on fire and rehire (a draft for consultation will apparently be published "this summer"), the government has confirmed that it will not be doing anything further with the following:
Ethnicity pay gap reporting will not be made compulsory (see para 3.7 here). Employers may still voluntarily compile their own ethnicity pay report and the CIPD has issued a guide for employers with suggestions for how to do so.


No changes will be made to the Equality Act in respect of the menopause, with no plans to introduce it as a protected characteristic (see the government's Response to the Independent Report on Menopause in the Workplace for more detail). Again employers may want to introduce their own initiatives, as set out in our blog Steps to create a menopause-friendly workplace.
3. More healthcare professionals to certify fit notes


From 1 July 2022, the government has expanded the category of people who can sign fit notes for the purposes of Statutory Sick Pay, to include nurses, occupational therapists, pharmacists and physiotherapists. This follows a removal of the requirement for fit notes to be signed in ink.

Guidance has been issued for healthcare professionals which reiterates that their role is to assess whether an employee is fit for work generally, rather than a specific role, and includes suggestions for providing practical advice about what a patient can do at work. Guidance for employers has also been issued on getting the most out of fit notes.
4. Human rights reform


In June 2022, the government published a draft Bill of Rights, which is intended to replace the Human Rights Act 1998 and make fundamental changes to the human rights framework in the UK. Proposed changes will affect how human rights are enforced, including a permissions stage for claimants to demonstrate that they have suffered "significant disadvantage" and a renewed emphasis on the importance of freedom of expression.

Key employment law judgements have in the past been premised on human rights arguments, from the right to privacy to the right to be free from inhuman and degrading treatment. Introduced to Parliament on 22 June, it remains to be seen how the proposed legislation will fare (particularly given the Prime Minister's recent resignation), but commentators are already predicting its implications could be far-reaching.
5. The Future of Work


Big questions are being asked by the government about the long-term shape of the labour market. This includes a new "Future of Work" review, to ensure our labour market is fit for the future, and a recently closed inquiry by BEIS into the UK Labour Market looking at whether the UK has enough workers with the right skills.

Since, as the government acknowledges, there are commitments still outstanding from the last review into modern working practices from 2018 (the Matthew Taylor Good Work Review), it will be interesting to see what comes about following these reviews.
6. Action on strikes


In the wake of recent industrial action on the railways, the government has introduced new legislation to to allow employers to hire agency staff to provide cover during strikes. The union Unison has indicated that it will challenge the move in the courts.

The maximum damages that a court can award against a trade union where strike action has been found to be unlawful also increased on 21 July 2021. Whilst the exact cap depends on the size of the union, the maximum award will rise from £250,000 to £1m.
7. An updated Modern Slavery Bill


A new Modern Slavery Bill was announced in the Queen's speech, aimed at strengthening the protection and support for victims of human trafficking and modern slavery, particularly through increasing the accountability of organisations to their supply chains. It will strengthen the requirements on companies with an annual turnover of at least £36m to publish more rigorous annual reports. The legislation is anticipated to introduce a single reporting deadline and a mandated format, with organisations subjected to civil penalties in cases where they do not comply with the requirements. For legislation which has previously been described as "toothless", this move could signify a key change to the current modern slavery statement regime.

If you require further information about anything covered in this blog, please contact Amy Wren or your usual contact at the firm on +44 (0)20 3375 7000.
This publication is a general summary of the law. It should not replace legal advice tailored to your specific circumstances.
© Farrer & Co LLP, July 2022