Getting the property deal done
Insight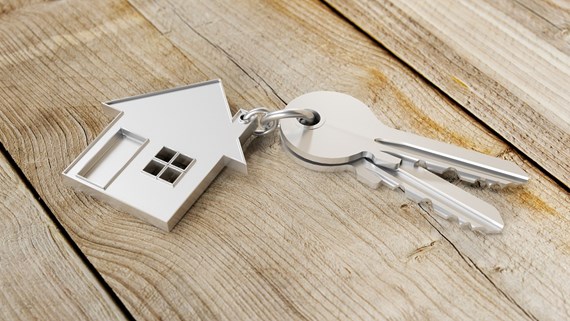 A year ago, if you had asked residential property professionals what they would expect to be doing in a global pandemic, the majority would have told you they would probably have very little to do. We expected to be twiddling our thumbs and watching tumbleweed pass by. However, the reverse has turned out to be true. A combination of people reconsidering their life plans, a huge amount of pent up demand in the market and the various stamp duty changes that come into effect on 1 April this year, has led to an extraordinary amount of activity.
As the government guidance (even after last week's lockdown announcement) continues to allow us all to do anything we need to do to facilitate house moves, the residential property market shows no sign of relenting.
Received wisdom is that property deals take weeks to exchange and complete, but we regularly achieve exchange of contracts within days (or sometimes hours!) of terms being agreed. It does not need to take weeks.
So, if you wish to sell or buy property in the next few weeks or months, what do you need to do to put yourself in the best place to proceed quickly and, if necessary, before the end of March and the SDLT changes?
1. Fail to prepare, prepare to fail


Before you find your dream house to purchase or your dream buyer, get yourself organised. This means getting your professional team appointed (more on which below), arranging finance (if necessary) and, if selling, collating your sales pack so you are ready to move forward at pace as soon as you find a buyer.
2. A great legal team


It is essential that you appoint a great legal team. Of course, we would say that, wouldn't we? However, with many conveyancers under strain, it is important you appoint a team with both the capacity to handle your deal and the technical ability and experience commensurate with the property concerned and the parties likely to be involved in the deal.
It is also important to appoint your legal team at an early stage. Although we will move forward swiftly even if we are only appointed once the deal is agreed, the buyers and sellers who are best placed to capitalise on any opportunities are those who get their legal team in place before their search (either for property to buy or for a buyer to whom they can sell) begins.
If you are selling, collating a complete sales pack can take time. Early appointment means that your lawyer can put the sales pack together so it can be issued immediately when the deal is agreed. This is key to maintaining momentum and driving a deal forward. If it will take any buyer a long time to get searches for your property (which will vary depending on where your property is located), we would advise that you, as seller, obtain the searches before your property is marketed. Searches will generally be considered to be valid for at least three months, if not, six months before they need to be renewed. Obtaining them before a buyer is found means time is not wasted waiting for search results. You can require your buyer to refund the cost of the searches although at the higher end of the market, the cost of around £500 is negligible compared to the overall value of the assets which are changing hands.
As a buyer, if searches are taking a long time, search indemnity insurance is a possibility (assuming you are a cash buyer or your lender is happy with this approach). This would allow you to proceed without the search results. However, there are some risks to this approach and most policies do not cover you against all of the potential adverse issues which would have been revealed had you waited for the search results.
3. An excellent agent


When you are selling, a stellar agent can make a difference both to the price you obtain and whether the deal happens or not. An agent operating at the top of their game will drive the transaction forward and, working with the lawyers, find pragmatic ways to resolve any disagreements. The role they play is not to be underestimated. We are well connected in the high value residential property world and can happily recommend agents to help you sell your property.
If you are buying, a buying agent is an increasingly important commodity. Many of the transactions we were involved in during the course of 2020 were off-market deals and, without a buying agent, our buyer clients simply would not have had access to the properties they subsequently purchased. Buying agents can help find the best property for you and secure the best deal. Again, we have a wealth of connections in the buying agent world and can help you find the best buying agent to represent you.
We neither seek nor accept referral fees from any of the agents or other professionals with whom we work. Our only aim is to ensure that our clients work with who we trust to do the best possible job for our client.
4. An experienced and practical building surveyor


If you are buying, a brilliant surveyor is a must. Good surveyors will work collaboratively with your lawyers to ensure the due diligence on the property you are acquiring is rigorous and thorough. They will make sure your lawyers have the information they need to obtain all of the necessary answers and documents from the seller's team. A good surveyor will also help you and your legal team to interpret the information received in light of the practical physical attributes of the property. They will also be able to quantify the risk of any issues revealed so you can make quick decisions on how and whether to move forward.
There are only a few surveyors who can operate at the top of the prime residential market and have the breadth and depth of experience necessary to give full and proper advice. Ensuring you have one of these surveyors on your team will allow you to ensure you know exactly what you are buying before you exchange contracts and commit to the purchase.
5. A pragmatic, dynamic lender


If you are buying and need or wish to finance your acquisition and still move forward quickly, you need a lender who will respond quickly and deal pragmatically with any issues that arise. Private banks are generally able to be more agile than the high street banks but all banks will have a stringent onboarding process so, if you do not have an existing banking relationship in the UK, you should start this process ahead of your property search. Alternatively, appoint an excellent mortgage broker and make sure they have everything they need to secure the best mortgage deal for you when a property is found.
Sometimes the due diligence process reveals an issue with the property being sold which takes time to resolve and significantly delays the deal. However, in general, assuming both parties to the transaction are entirely transparent about their positions and how quickly they are willing to proceed and have legal teams with capacity and experience commensurate to the deal, the main issues which currently delay a residential property transaction are:
parties who are unprepared (so time is wasted dealing with this preparation after the deal is agreed);


difficulty in finding building surveyors or bank valuation surveyors who are available to inspect quickly; and


delay in obtaining a mortgage offer (if required).
As a buyer or seller you cannot control some of these elements but you can ensure you and your professional team are as prepared as is possible.
If you require further information about anything covered in this briefing, please contact Annabel Dean, Laurie Horwood, Laura Conduit, Edmund Fetherston-Dilke, or your usual contact at the firm on +44 (0)20 3375 7000.

This publication is a general summary of the law. It should not replace legal advice tailored to your specific circumstances.

© Farrer & Co LLP, January 2021