Directors in the firing line: personal liability for IP infringements
Insight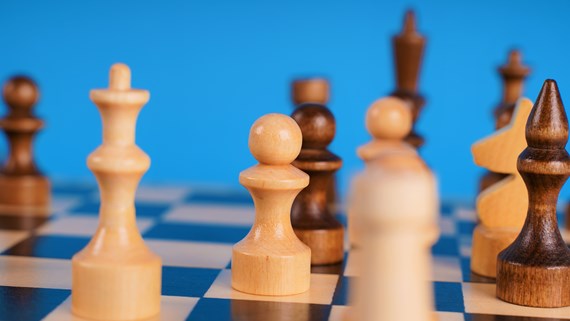 Two recent cases have highlighted the risk of personal liability for directors where companies have committed Intellectual Property rights infringements. This includes a Court of Appeal ruling that makes it more likely that directors will be held personally responsible. This article explains how this is bad news for directors, but potentially good news for IP rightsholders.
Background
It is well known that a limited company exists under English law as a distinct legal entity; separate from its directors and shareholders, and generally responsible for its own debts and liabilities. However, when it comes to infringements of IP by a company, it may not be possible for the company directors to shelter behind the corporate structure in order to escape personal liability. This is a well-established existing principle, but often not understood by directors until they are facing a claim. In the recent case of Lifestyle Equities CV v Ahmed ([2021] EWCA Civ 675) the Court of Appeal has widened the circumstances in which company directors might be held jointly liable for a company's IP infringements, making it all the more important for directors to be aware of their potential personal liability for infringements.
Personal liability
Lifestyle Equities brought proceedings against a number of companies and two individuals – Mr and Ms Ahmed – for trade mark infringement and passing off. The appeal focused on whether the Ahmeds, who were directors of two of the defendant companies, were jointly and severally liable for those companies' acts of IP infringement.
The Court confirmed that a director will not be liable for their company's infringements simply by virtue of their position as director; they must have been involved with, or participated in, the infringing act(s) for there to be personal liability. That is a question of fact. The court will look at the evidence in relation to a director's actions and determine whether they were involved with the infringement to such an extent that they should be jointly liable with the company. It would not be a defence for a director to say that they acted within the scope of their authority as director or had acted properly (in the sense of not acting in breach of their fiduciary duties). It would also be irrelevant if a director had no improper motive, had delegated certain tasks or had not even been aware that the actions of the company amounted to IP infringement. The only defence left open to a director is to say that they were doing nothing beyond "carrying out their constitutional role in the governance of the company". The Court confirmed that such activities are not confined merely to voting at board meetings, but it is clear from the judgment that only a narrow exception to liability is intended.
In the Lifestyle Equities case, the Court of Appeal decided that the Ahmeds had sufficiently close personal involvement with the infringing acts to render them both personally liable. Mr Ahmed was the managing director of the relevant defendant company and "took a close, active and personal part in bringing about the activities found to infringe" (including choosing what brands to put on goods; selecting and liaising with the factories which made the infringing goods; and dealing with complaints). Ms Ahmed was liable for infringements of a certain division of the defendant company; she was found to be "very hands on, managing the day to day running of that business".
The extent of a director's liability
In IP proceedings, a successful claimant who establishes infringement against a defendant can elect to claim either damages (eg for lost sales) or an "account of profits" (a remedy designed to deprive a defendant of the profits they made through the infringement). Lifestyle Equities sought an account of profits from the Ahmeds. The Court of Appeal was asked to determine whether the Ahmeds should be liable to account for the whole profits made by the relevant defendant companies (as Lifestyle Equities argued), or only for the profits that they had made personally from the infringements.
Luckily for the Ahmeds, the Court of Appeal held that the Ahmeds were liable to account only for the personal profits they had made from the infringements, and not for all of the profits made by the companies. A proportion of the Ahmeds' salaries was deemed to be "profits" arising from the infringements. However, the Court confirmed that, when considering individuals liable to account for a portion of their salary, it is right to deduct a sum equal to the income tax paid or payable on that portion.
The Second Case
The Court's guidance in Lifestyle Equities was then applied in the case of EasyGroup Ltd v Easyway SBH [2021] EWHC 2007 (IPEC). In that case, proceedings for trade mark infringement and passing off were brought by EasyGroup Limited (owner of registered trade marks including easyJet, easyHotel) and others against a company called EasyWay SBH and one of its directors, Mr Roche. As with Lifestyle Equities, it was a question of fact as to whether Mr Roche had been sufficiently involved in the infringements so as to be personally liable. The High Court found that Mr Roche was an active participant in EasyWay's key decisions (including choosing the company name) and was a "controlling mind" of the business. As such, the Court concluded that he was jointly liable with EasyWay for the infringing acts.
What does this mean for directors and companies?
For companies, care should be taken to avoid IP infringement in the first place. Due diligence is key to ensuring projects do not infringe any third party's IP rights, and staff should be made aware of basic IP principles including what infringing acts are and how to avoid them.
These judgments make for uncomfortable reading for directors. Including directors as co-defendants in IP proceedings may now become more common, given the narrow circumstances in which directors can shelter behind the corporate veil to escape personal liability. Directors doing anything more than carrying out their "constitutional role" – a very narrow remit – may face liability, even if they have no improper motive. It could be difficult for a director who is involved in the day-to-day running of a company to show that they were not involved personally in an infringing act. Accordingly, directors are likely to need to pay much closer attention to the risk of IP infringements.
These decisions are also good news for IP rightsholders. Going after directors in their personal capacity is likely to exert pressure on an alleged infringer to stop the infringing activity at an early stage. Of course, a further benefit of joining any director of a defendant company to proceedings is the fact that a director's potential personal liability cannot be avoided by winding up the company.
On the plus side for directors, if they are found to be liable for IP infringement and an account of profits is sought against them, that account will be limited to a director's own personal profits (net of income tax) as opposed to the company's profits as a whole (which would likely be much more substantial).
If you require further information about anything covered in this briefing, please contact Ian De Freitas, Lucy Penn, or your usual contact at the firm on +44 (0)20 3375 7000.
This publication is a general summary of the law. It should not replace legal advice tailored to your specific circumstances.
© Farrer & Co LLP, August 2021