Mediation - the solution to a growing problem?
Insight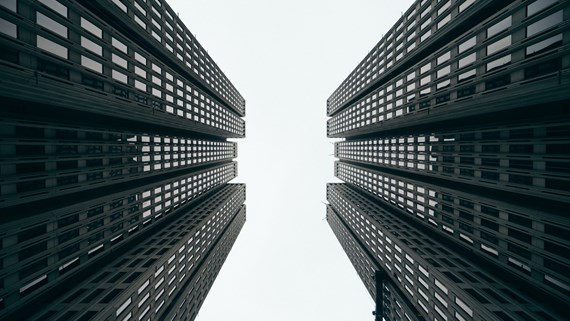 The volume of court applications being made in relation to children has increased dramatically over the past few years. The same is true of financial applications upon divorce and separation.
As a result, (and with the added impact of the Covid pandemic) the courts are overburdened. Where they cannot agree a solution, couples are having to wait longer than ever for an outcome to be imposed by a court.
Mediation – the solution?
Whilst it will not be suitable in every case, family law mediation could be used far more widely than it is at present and would certainly help reduce the backlogs in the family courts.
During mediation, a couple meets with a family law mediator who facilitates discussion between the couple to resolve the issues that they have. The discussions are confidential and cannot be referred to if there are later court proceedings, which means that the couple can be open with one another and free to make concessions in order to reach a compromise.
It is solutions focused, and a wide range of options can be explored, including solutions which a court would not otherwise impose but might in fact be best for the couple. It helps couples to communicate, and where there are children, it can often help to promote a relationship as separated parents.
Mediation is also both cheaper and faster than litigation. The average length of a financial case on divorce in 2019 was 84 weeks to final hearing. Those statistics will be far worse now.
What about "difficult" cases?
There is a common misconception that it is only possible to mediate "easy" cases. However, where the mediator is an experienced family law practitioner, there is no reason why this should be the case. As long as both parties wish to mediate, "difficult" cases are equally resolvable.
If anything, the more difficult the case, the more reason to go to mediation as it ought to be swifter and cheaper to discuss and resolve difficult and complex matters directly, probably with the support of solicitors (as opposed to protracted solicitor correspondence and court hearings).
One of the concerns often raised is the risk of a power imbalance. However, an experienced mediator will be able to ensure that both parties are able to express themselves in a mediation setting.
There is also now the option of hybrid mediation whereby each party's lawyer can be present, or the mediator can spend time with each party on their own and shuttle between them to help find a solution. Hybrid mediation may be an excellent solution for those clients who do not feel confident going into a mediation setting alone.
Mediation can take place either in person or remotely. Whilst conducting mediation via zoom can create challenges, it also provides advantages. The couple do not have to be in the same room, so if a couple would find that difficult, remote mediation offers a helpful solution.
Combining mediation with other ways of resolving disputes
There are other options to resolve a dispute without going to court. Another popular route is arbitration. Couples can choose to appoint an arbitrator who will make a decision that they agree to be bound by.
However, arbitration can also be used in combination with mediation. It may be that a couple have agreed nearly everything in mediation but are struggling to agree one or two final matters.
Rather than lose all the progress made, it is possible to ask an arbitrator to decide those matters alone. This way, the couple retain the benefit of having agreed most issues but do not have to suffer the delays of the court process if they need help to resolve the final piece of the jigsaw.
The future - compulsory mediation?
In a recent speech Sir Andrew McFarlane, the President of the Family Division, considers whether making mediation compulsory might be a solution to the growing court backlogs.
This is somewhat problematic, as the basis for mediation is that it is a voluntary process, and that the couple are both choosing to be there. At its very essence it is not something which is imposed on people, and that is one of its strengths.
That said, many people do not really understand exactly what mediation is or how helpful it might be. It may be that they are simply unwilling to try. If couples were required to have at least one mediation session, they might see the benefit and find it helpful, and that can only be a step in the right direction.
If you require further information about anything covered in this briefing, please contact Sara Hunt or your usual contact at the firm on +44 (0)20 3375 7000.
This publication is a general summary of the law. It should not replace legal advice tailored to your specific circumstances.
Please note this content was originally published on eprivateclient here.
© Farrer & Co LLP, October 2022