Redundancy dismissals: must employees be offered the right to appeal?
Blog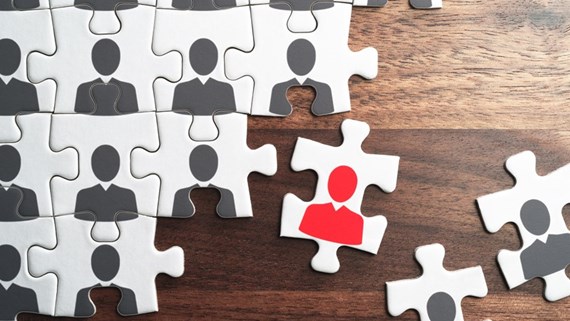 Offering an employee the right to appeal against their redundancy is accepted good practice. The Acas step-by-step guide to redundancies says as much. It may therefore come as a surprise to some that the Court of Appeal recently asserted that the lack of appeal in the case of a redundancy dismissal would not necessarily render that dismissal unfair. However, the Court was following a line of cases in which the same principle had been identified – the absence of an appeal in a redundancy dismissal does not automatically mean that the dismissal is unfair, but would be one factor amongst others to consider in determining the fairness of the dismissal. Those cases were based on an understanding that one can distinguish between redundancy dismissals and dismissals for misconduct, with the latter attracting a higher standard of procedural fairness.
So what factors are taken into account in redundancy unfair dismissal cases to determine fairness? The basic ingredients of a fair redundancy dismissal are warning and consulting employees of the possibility of dismissal; selecting fairly for redundancy (which means identifying the pool in a fair way and applying fair selection criteria in a fair way); and searching for alternative employment for those selected, to avoid dismissal if possible.
In the recent Court of Appeal case, a school was closed and a new one opened. Teachers were told that their jobs at the old school would come to an end, that they would need to apply for a job at the new school and that if they were not successful in that process they would be redundant unless alternative work could be found elsewhere. It was therefore by any measure an unconventional way of approaching a potential redundancy situation, but in addition, teachers who were unsuccessful in the job application process and who were therefore dismissed were not offered a right to appeal, despite the fact that they were entitled to an appeal in accordance with Welsh regulation. The Tribunal concluded that the dismissals were unfair, not just because of the lack of appeal, but also because of the lack of consultation and the way in which the employees had had to apply for jobs. The employer appealed against that finding, but the Tribunal's decision was upheld by the Court of Appeal.
The situations in which employers can get away with denying redundant employees an appeal are likely to be few and far between: as a rule of thumb, offer an appeal. Not only is it good practice, but it provides an opportunity to correct any errors in process earlier on and of course to reduce the risk of Tribunal claims. But in redundancy situations, the most important steps to take to ensure a fair process are:
To consult before final decisions have been taken
To carry out a fair selection process, including giving employees an opportunity to challenge their selection
Searching for and offering alternative employment
If you require further information about anything covered in this blog, please contact Jonathan Eley or your usual contact at the firm on +44 (0)20 3375 7000.
This publication is a general summary of the law. It should not replace legal advice tailored to your specific circumstances.
© Farrer & Co LLP, September 2021