UK application to join the Lugano Convention: hedging the risk of rejection
Insight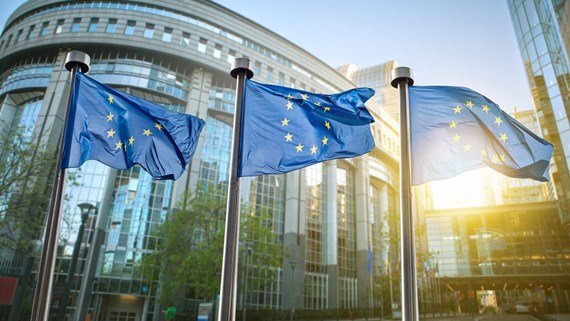 On 8 April 2020, the UK formally applied to remain part of the 2007 Lugano Convention ("Lugano") once the Brexit transition period ends.
Lugano governs issues of jurisdiction and enforcement of judgments between its signatories: the EU as well as Iceland, Norway and Switzerland. In essence, it determines which courts have jurisdiction in cross-border disputes and ensures that recognition and enforcement of judgments abroad is all but guaranteed as between signatory states.
Following the UK's formal exit from the EU earlier this year, the UK has continued to be covered by Lugano thanks to its transition agreement with Brussels. However, once the transition period ends on 31 December 2020, the UK's membership of Lugano will come to an end unless it is able to join up as an independent signatory in its own right. For the UK's application to join Lugano to succeed, it requires the unanimous consent of all the other contracting parties.
Though no official decision on the UK's application to accede to Lugano has yet been made, a recent Financial Times report suggests that Brussels have told EU governments that there are clear grounds for rejection (see the article here; subscription required).
The UK's intended membership of Lugano is particularly important because the EU Regulation 1215/2012 (commonly known as the "Recast Brussels Regulation") – which all but guarantees that judgments from an EU member state are recognised and enforced in other member states – will also cease to apply once the transition period ends (and cannot then be re-joined by the UK). Therefore, if the UK's application to accede to Lugano is rejected, the harmonised system of civil justice and judicial co-operation that the UK has benefitted from by virtue of its membership of the EU will largely fall away. Questions of jurisdiction and cross-border enforcement of judgments may fall to be determined by a mixture of the common law, various pre-EEC bilateral agreements (some of them very old) and the local laws of each country. The position is far from clear, and – if the UK's application to join Lugano is rejected – there is a risk that enforcement of foreign judgments abroad, absent a treaty between the relevant countries, could become an uphill struggle.
It is too early to tell whether Brussels' opposition to the UK's continued membership of Lugano is serious. It may be at least partly motivated by the perceived competition between England and some EU jurisdictions as centres for international dispute resolution (London is currently the most popular European venue for such disputes, many of which have no other link to the UK). If the UK's application is rejected, London's courts will be a far less attractive venue for international litigation, and parties may well turn to alternative jurisdictions in the EU to handle their disputes.
For parties wishing to hedge against the risk of difficult or even impossible cross-border enforcement, arbitration is an attractive option. Enforceability of arbitral awards falls outside the ambit of the Recast Brussels Regulation and Lugano, and is instead primarily covered by a UN convention, the 1958 New York Convention on the Recognition and Enforcement of Foreign Arbitral Awards, which ensures enforcement of awards between all contracting states (which include the UK, the EU27 and most other countries of the world). So, in the event of a hard Brexit and a failure by the UK to accede to Lugano, choosing arbitration to resolve a dispute will be the only sure way to guarantee ongoing mutual enforceability between the UK and the EU27.
If all parties agree, existing contracts that currently stipulate dispute resolution by the English or other EU courts can easily be amended to provide for arbitration instead.
If you require further information about anything covered in this briefing, please contact Hendrik Puschmann, Lucy Penn, or your usual contact at the firm on +44 (0)20 3375 7000.
This publication is a general summary of the law. It should not replace legal advice tailored to your specific circumstances.
© Farrer & Co LLP, April 2020