When wealth is "unexplained": banker's wife loses appeal against UK's first "McMafia" order
Insight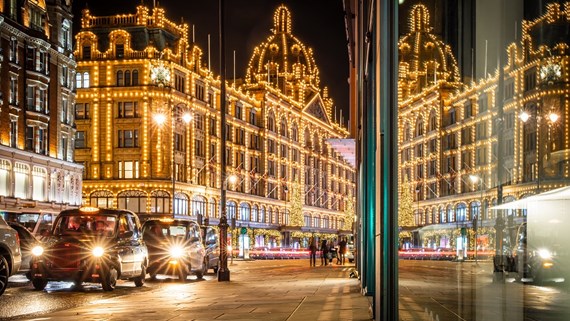 Zamira Hajieva – the wife of a state banker jailed for fraud in their native Azerbaijan – has lost her appeal against the implementation against her of the UK's first Unexplained Wealth Order ("UWO").
"McMafia" wealth orders
UWOs were introduced in January 2018 under so-called "McMafia" laws (named after the BBC's organised crime drama). A UWO gives the National Crime Agency ("NCA") power to seize the assets of a politically exposed person ("PEP") or someone connected to them if they are unable to explain the source of their wealth. In other words, they are a way to make wealthy individuals (and their families) suspected of corruption to explain their luxury lifestyles in the UK.
Ms Hajieva's appeal
The UK's first UWO was granted by the High Court against Ms Hajieva in 2018 after her lavish spending - including more than £16 million in Harrods and ownership with her husband of two properties worth around £22 million – caught the attention of the NCA. Ms Hajieva challenged the UWO in the Court of Appeal, denying all wrongdoing and arguing that her jailed husband did not qualify as a PEP.
The Court made it clear that, to make a UWO, there must be reasonable grounds for suspecting that the known sources of lawful income available to an individual would have been insufficient to account for that individual's spending. In this case, it was unlikely that Mr Hajieva's legitimate income would have been sufficient for the couple to purchase the two properties (a Knightsbridge mansion and a golf course in Berkshire). The Court also found that Mr Hajieva did qualify as a PEP. The appeal was therefore dismissed.
Ms Hajieva must now provide the NCA with details of how she acquired her substantial wealth. If she fails to comply, or if her account is unsatisfactory, the NCA may seek to seize her assets, including her Knightsbridge home.
Comment
This was the first time that a UWO has been challenged in the courts, and the Court's decision has been welcomed by the NCA as a helpful precedent for future cases.
However, this case is likely to be the thin end of the wedge. Three (unrelated) UWO cases are due to be heard soon. In the light of that, and given the attraction of the UK housing market for wealthy foreign buyers, such orders may become more common.
If you require further information about anything covered in this briefing, please contact Jolyon Connell, John Wilkinson, Lucy Penn or your usual contact at the firm on +44 (0)20 3375 7000.
This publication is a general summary of the law. It should not replace legal advice tailored to your specific circumstances.
© Farrer & Co LLP, February 2020