Employers take notice
Blog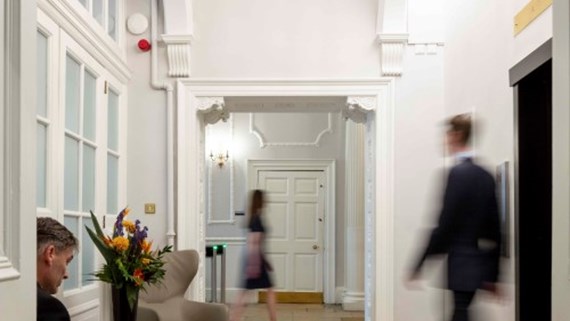 Last month, the Supreme Court confirmed in Newcastle upon Tyne Hospitals NHS Foundation Trust v Haywood that written notice of termination served by an employer does not take effect until the employee has (or has a reasonable opportunity to have) read it.

In this case, Ms Haywood, an employee subject to a redundancy consultation process, was sent written notice of termination of her employment while she was on holiday abroad. The Trust sent the letter by recorded delivery and it was collected by Ms Haywood's father-in-law the day before she returned from holiday. However, Ms Haywood did not read the letter until her return on 27 April. The date of the notice of termination was of particular relevance on these facts, because if Ms Haywood's 12 week notice period started on 27 April, she would be entitled to an early retirement pension. Any earlier, and she would not benefit from the entitlement.

The Court held that the notice only took effect from the date on which Ms Haywood had the opportunity to read the letter and so she was entitled to the early retirement pension. This approach distinguishes employment situations from the wider common law practice – Lord Briggs (dissenting) reminded us that in other scenarios, written notice of termination is given when it is delivered to the address of the intended recipient, whether or not he or she actually receives or reads it.

Of course, it will not always be the case that the date of notice of termination is of vital importance – often a day here or there will not be too crucial for either party. However, this seems like a good opportunity to remind ourselves of some key considerations in the employment context.
Parties can contractually agree when notice is deemed to take effect. Many employers will include such provisions in their standard contracts, e.g. two days after posting of a letter sent by recorded delivery. Although the circumstances are perhaps unusual, this case highlights the importance of such provisions to ensure certainty for employers.
When checking your notice provisions, employers should take the opportunity to check they have a clause giving them discretion to pay employees in lieu of notice where they choose to do (a PILON clause). Otherwise, terminating an employee's contract and paying them in lieu of notice could hand him or her a breach of contract claim and the ability to argue that he or she has been released from any restrictive covenants.
Under the Employment Rights Act, the effective date of termination (ETD) is: (i) if notice is given, the date on which the notice period expires; (ii) if a contract terminates summarily, the date on which the termination takes effect; or (iii) the date a fixed term contract terminates (by virtue of the fixed term coming to an end). While the contractual termination date and the EDT will often be the same, the case of Geys v Société Générale highlights that this will not always be the case – so take heed when calculating time limits for bringing claims in the Employment Tribunal.
This case serves as a useful reminder that courts are willing to apply different rules on notice when considering employment situations. As another example, courts have accepted that it is good practice for employees to be allowed to change their minds if they resign in the heat of the moment.