Important developments in employment law in 2021
Blog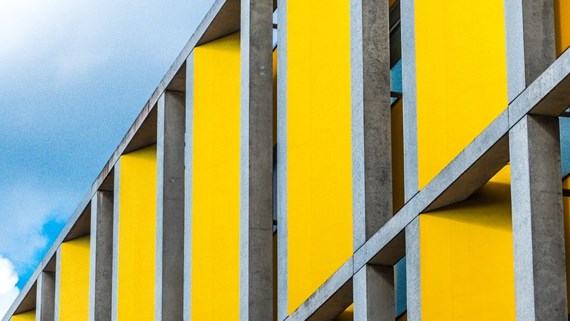 With Covid remaining very much at the fore of things, 2021 has, in many respects, felt like a year-long episode of déjà vu. However, both in light of and in spite of the pandemic, there have been some interesting changes in the world of employment law. This blog provides a swift round-up of some of the key developments of the year now gone.
Self-certifying sickness absence


For the purposes of Statutory Sick Pay, from 10 December 2021 employees are allowed to self-certify sickness absence for up to 28 days before they need to seek a GP note. Normally employees have to provide proof of sickness after seven days. This temporary change is currently set to end on 26 January 2022 but given the ongoing prevalence of COVID cases, it is possible that this provision could be extended.
Covid-19 claims at the Employment Tribunal


Employment Tribunal (ET) cases related to Covid-19 are just starting to come through. Although these rulings could later be overturned on appeal and tend to relate to events during the early stages of the pandemic (when employers had limited guidance and information), they still provide a useful indication of how the ET is likely to look at Covid-19 related cases. One clear theme is that the cases turn very much on their facts, taking into account the particular circumstances of the employees, steps taken by the employer, government guidance at the time and what was known and when. Here is a rundown of some of the key reported cases so far:

Uber drivers are definitely workers


A judgment five years in the making, the Supreme Court ruled in Uber v Aslam that Uber drivers are definitely workers and not independent contractors. The Justices felt there was no other logical conclusion, noting that:
Uber determined how much the drivers were paid.
Uber fixed the terms of the contract.
Drivers lacked real choice in accepting or declining a ride.
Uber had a significant degree of control over the drivers.
The drivers lacked the ability to grow their own business.
The Supreme Court also indicated they would be willing to invalidate provisions of a contract that were designed to exclude or limit statutory protection for workers. This ruling provides some further guidance on worker status relevant to those in the "gig economy" and beyond. See Charmaine Pollock's commentary on this landmark case in her blog Uber case reaches its final decision.
Sleep is not work


Tomlinson-Blake v Royal Mencap Society confirmed that "sleep-in" care workers did not qualify for the payment of national minimum wage for their overnight "sleep in" shifts where sleeping facilities were provided. The Supreme Court overruled previous decisions and lower courts, stating that being asleep meant the worker was not "available for work" but they were entitled to full payment if they had to be awake for work. For more information please see Alice Cave's blog No minimum wage entitlement for sleeping sleep-in care workers.
Making a direct pay offer to employees covered by a collective agreement is unlawful


Until recently, there was some uncertainty over whether there might be circumstances where an employer can negotiate directly with staff where a trade union holds collective bargaining powers, for example, where talks with a union have broken down. In Kostal UK Ltd v Dunkley the Supreme Court confirmed that direct offers can only be made to employees once the collective bargaining process has been genuinely exhausted. Any offers made prior to that time will amount to an unlawful inducement and so will be prohibited under section 145(B) of the Trade Union Labour Relations (Consolidation) Act 1992. For employers who recognise a trade union, the message to take away is that they should adhere to any collective bargaining framework agreed with the union, and should not be tempted to negotiate directly with employees while any aspect of collective bargaining is ongoing, even if it is not going well or has temporarily stalled.
An Appeal may not always be necessary in a redundancy situation


The Court of Appeal in Gwynedd Council v Shelley Barratt and Ioan Hughes stated that failing to offer an appeal in a redundancy situation does not, of itself and without more, render a redundancy unfair. Rather the Tribunal should look at an appeal as an aspect of holistic fairness of the process. For further commentary see Jonathan Eley's blog Redundancy dismissals: must employees be offered the right to appeal?.
Whistleblowing: attributing intention


Royal Mail v Jhuti established that an employee will be unfairly dismissed if the reason for dismissal is for whistleblowing, even if that reason is concealed from the dismissing officer. This has been developed this year by the case of Kong v Gulf International Bank Ltd. Here the Claimant had "blown the whistle" and her treatment by the Head of Legal was materially influenced by those disclosures. However, the Head of Legal's motivation was not the same as the managers', who subsequently dismissed the Claimant. The Jhuti principle will not apply unless the non-decision-maker with malintent exercises a significant degree of manipulation or intervention over the decision-maker. Alice Kendle has written further on Kong v Gulf International Bank Ltd. For more on the original Royal Mail v Jhuti decision see David Hunt's blog.
Gender-critical beliefs are protected under the Equality Act 2010


The Employment Appeal Tribunal (EAT) held that a belief that biological sex cannot be changed is a protected philosophical belief under the Equality Act 2010, despite the fact this belief conflicts with the protected characteristic of "gender reassignment". The decision is not being appealed to the Supreme Court, but will return to the ET to determine whether Ms Forstater was dismissed because of her philosophical beliefs and whether that dismissal was discriminatory. For further commentary see Amy Wren and Rosana Gregory's blog The case of Forstater and gender-critical beliefs.
Steps to prevent discrimination must be ongoing and refreshed


Section 109(4) of the Employment Rights Act 1996 gives employers a defence against discriminatory acts committed by their employees if it can be shown the employer took "all reasonable steps" to prevent the discrimination that occurred. In Allay (UK) Limited v Gehlenh, the EAT held this was not fulfilled by only having a single instance of diversity, equality and inclusion training. It was clear that the training had "gone stale" and been forgotten by the employees. The bar for relying on this defence is a high one. The ET in the subsequent case of Tesfargiorgis v Aspinalls Club Ltd provided that if there is a high prevalence of racist incidents, "all reasonable steps" might involve going beyond training and offer Working Groups to try and solve issues before the defence could apply. For more information please see Alice Yandle's blog Don't let your equality and diversity training go "stale" and Katie Fudakowski's blog on banter, harassment and the Equality Act.
Indirect discrimination by association


In Follows v Nationwide, the Tribunal held that a Claimant could be indirectly discriminated against by association to her mother's disability. As such, the refusal to allow the continuation of hybrid working and making the Claimant redundant despite others volunteering was discriminatory. For more see Alice Yandle's blog.
The menopause can constitute a disability under the Equality Act 2010


In Davies v Scottish Courts and Tribunal Service, the Respondent was found to have unfairly dismissed the Claimant by reason of menopausal symptoms which the Tribunal found to amount to a disability. While this case is not a proposition that all women going through the menopause will be classed as disabled, in cases of extreme symptoms it may do and therefore require reasonable adjustments. For more on this case and implications for employers see Serena Nicholls' blog on disability discrimination and Alice Parker's blog Steps to create a menopause-friendly workplace.
And finally, tax: don't forget the new IR35 rules


The reforms to IR35 which came into effect in April 2021, mean that those working through Personal Service Companies who are assessed to be working akin to employees or workers will be taxed as such, rather than at the more favourable business rates. The onus is now on the engaging organisation rather than the contractor to make the status assessment, meaning organisations might be liable for unpaid tax if HMRC assesses one of their contractors to be working akin to an employee. Charlotte Black provides further commentary and guidance in her Are you ready for the new IR35 rules?.
Next week we will be looking ahead at what 2022 may have in store for us in the employment sphere and how best to prepare.

With thanks to Alex Evans, currently a paralegal in the team, for his help in preparing this blog.
If you require further information about anything covered in this blog, please contact Sophia Coles or your usual contact at the firm on +44 (0)20 3375 7000.
This publication is a general summary of the law. It should not replace legal advice tailored to your specific circumstances.
© Farrer & Co LLP, January 2022