Handling workplace sexual harassment: a reminder
Blog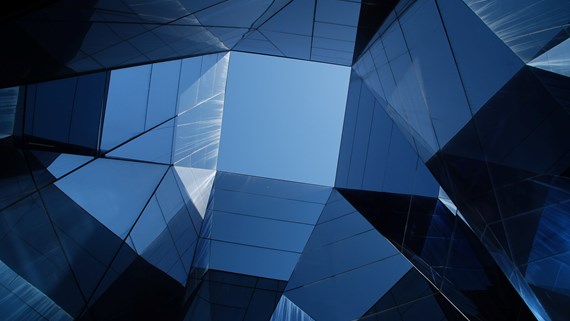 Last week, Channel 4 aired its Dispatches documentary: Russell Brand: In Plain Sight, in which allegations of rape, sexual assault and emotional abuse were made against the celebrity Russell Brand across a seven-year period (allegations which he denies).
We have written extensively about sexual harassment in the workplace. In light of the latest high profile allegations, we thought it would be useful to provide a reminder of our main guidance on responding to allegations of sexual harassment and the steps employers can take to reduce the risk.
Tackling sexual harassment in the workplace
In 2021, The Fawcett Society published a highly detailed report "Tackling sexual harassment in the workplace". The report's recommendations remain relevant today and contain useful and practical suggestions for all employers.
In this blog, Maria Strauss examines the five key requirements set out in the report for creating a workplace that does not tolerate sexual harassment, including culture change, policies, training, reporting and employer responses.
Immediate steps to take when a worker alleges harassment
How an employer responds to a disclosure of harassment in the first few hours and days is crucial to reassuring those involved (the accused included) that the matter is going to be handled properly. This should also reduce the risk of issues further down the road. It is also key to creating a culture where people believe that complaints will be listened to.
Here, Sophia Coles outlines how employers can respond properly at the very beginning of cases of sexual harassment.
Workplace investigations: lessons and recommendations
Conducting a full and proper investigation, which is fair for all parties, is a fundamental part of ensuring a proper response to sexual harassment allegations.
Our workplace investigations team, headed by Kathleen Heycock and Maria Strauss, regularly publish briefings on conducting investigations into sexual harassment and other workplace misconduct. In this article, they consider some of the common issues that can make for a poor investigation, along with recommendations for getting the procedure right.
Creating safer workplaces
As well as responding to any allegations of sexual harassment properly, it is equally important to take steps to take reduce the risk of it occurring. A good culture is critical, in which the values of a business are clear and "lived" at each level of an organisation.
In this blog, Maria Strauss discusses the importance or workplace culture, and the measures which employers can take to create a safe and inclusive workplace for all employees.
Sexual harassment: a safeguarding perspective
Farrer & Co's Safeguarding Unit is at the forefront of advising organisations to ensure in so far as is possible the safety and wellbeing of children and adults in their charge. Our experience in this area gives us unique insight into how offending (and by extension sexual harassment) can arise and the questions organisations should be asking to avoid it.
David Smellie, Head of our Safeguarding Unit, discusses the lessons that can be learnt from a safeguarding context which can be applied in the protection of adults, be they employees, self-employed or volunteers, from sexual harassment.
Creating an EDI strategy
Many of our blogs emphasise the importance of clear and comprehensive workplace policies in order to tackle sexual harassment at work. An employer's EDI (Equality, Diversity and Inclusion) policy is important in shaping the culture and values in an organisation and sending a clear message that sexual harassment of any sort will not be tolerated.
These two blogs focus on implementing an effective EDI strategy and ensuring it is fully embedded via regular training.
Creating an effective EDI strategy
Equality and diversity training best practice
What next for sexual harassment in the workplace?
For a number of years, the Government has been talking about introducing a proactive duty on employers to prevent sexual harassment. Just before the summer, however, this was quietly watered down, so that employers will now be required to take "reasonable steps" to reduce sexual harassment, rather than "all reasonable steps", a subtle but definite lowering of the bar for employers. Employer liability for third party harassment has also been dropped.
Notwithstanding these changes, the fact remains that sexual harassment continues to be a problem both in wider society and our workplaces. Employers therefore continue to have a key role to play both in reducing the risk of sexual harassment at work and responding when allegations arise. We hope that the articles outlined here will provide useful guidance to assist employers with tackling both of these steps.
This publication is a general summary of the law. It should not replace legal advice tailored to your specific circumstances.
© Farrer & Co LLP, September 2023