Rural Estates Newsletter Summer 2020
Insight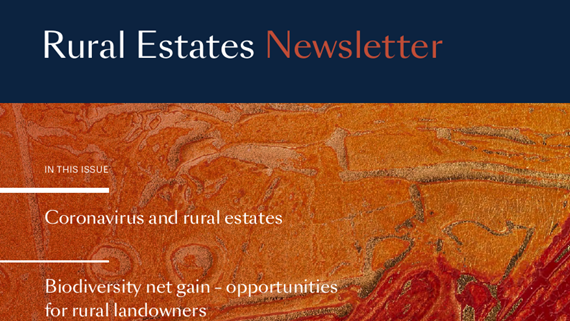 The Summer 2020 edition of our Rural Estates Newsletter is now available. Click here to read the full newsletter.
To see the articles, use the links below or for more information on our Landed Estates work, click here.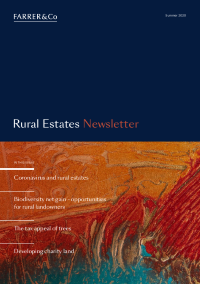 1. Capital taxation - all change?
2. Coronavirus and rural estates
3. Biodiversity net gain - opportunities for rural landowners
4. The tax appeal of trees
5. Farm subsidies - Delinking direct payments
6. SDLT and rural property - where did it all go wrong?
7. The Tenant Fees Act revisited
8. Creating a legacy in rural residential development
9. Developing charity land
10. Is a vase 'a building'?
Click here to download a printable version of the Rural Estates Newsletter.
If you require further information about anything covered in the Rural Estates Newsletter, or have any feedback, please contact James Maxwell or your usual contact at the firm on +44 (0)20 3375 7000.
This publication is a general summary of the law. It should not replace legal advice tailored to your specific circumstances.
© Farrer & Co LLP, June 2020