Wealth management: how private client advisors are adapting to the digital revolution
Insight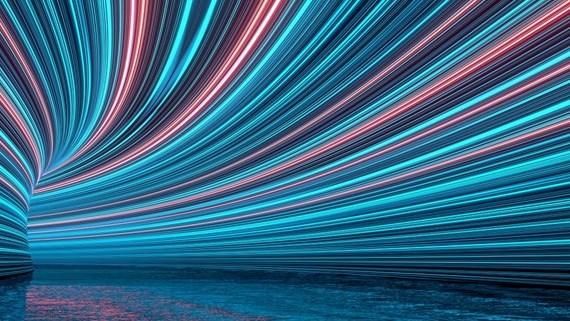 Over the past few years, digital adoption has been the talk of the private client world. It is an oft-quoted figure that the pandemic accelerated digital adoption among businesses by around four years (McKinsey, 2020), but digital change has been a characteristic of the private client space for some time. Nevertheless, approaches to technology continue to differ.

In some respects, technology is seen as a panacea – the route to a highly connected world and a platform for delivering solutions more efficiently. However, the pace of digital adoption has raised operational, infrastructure and skills issues for private client advisors and family offices, while opening up families and individuals to cybersecurity vulnerabilities.

As the private client world looks to fulfil its post-COVID ambitions, what role is there for digital technologies? And how are international finance centres (IFCs) supporting private clients digitally in response to the shifting landscape?
Digital revolution


We are in the midst of a new digital revolution. While, 30 years ago, the first digital revolution was all about the digitisation of information through the creation of the internet, today we are looking at the digitisation of assets, whereby anything that has a value can be digitised, commoditised and transacted. That has the potential to infiltrate every aspect of the private client space.

"Technologies such as artificial intelligence (AI) and distributed ledger technology are presenting transformational opportunities," says Amy Bryant, Deputy CEO at Jersey Finance.

Regarding trust structuring, for instance, the aspirations of the next generation are driving change, as they seek the use of new technologies to manage their wealth. In a Jersey Finance-supported study by Hubbis, 87 per cent of wealth advisors in Asia said that digital technologies from banks and wealth advisors would be important or crucial in attracting next-gen clients.

Bryony Cove, Partner at Farrer & Co, agrees, pointing to how client adoption of digital technology was hastened by the pandemic, in particular the use of online communication channels: "We are seeing everyone from cradle to grave using online meetings, banking and professional services portals, email and messaging services, and mobile tech such as phone apps on a regular if not daily basis. The younger next gen also assume they will be welcomed into discussions about succession to wealth – there is no reason not to include them even if they are away at university or studying, travelling or working abroad."

To connect with the next gen, private client advisors are turning to technology to increase productivity, deliver cost efficiencies, create product diversification and bolster risk management, and this is being embraced by private clients, as Ali Hollingshead, Partner at Farrer & Co, explains: "Wealth planning is brimming with the benefits of technology – from Zoom calls to crypto-investments, from standard banking apps to bespoke wealth reporting platforms. Many of our clients are not just adopting digitalisation, they're driving it."

Technology is also impacting the regulatory sphere. The adoption of "regtech" is pivotal in ensuring that financial flows can be transferred robustly and securely across borders, in line with due-diligence and regulatory requirements. With 257 regulatory updates published globally every day on average, the importance of regtech solutions in the financial services landscape is already clear.

Bryant adds: "Jersey service providers are adopting regtech to stay ahead of the curve regarding compliance and reporting requirements. In particular, AI is supporting financial service providers in leading jurisdictions in meeting compliance needs, while simultaneously driving down process costs."

Regarding approaches to investment, we are likely to see a rise of hybrid models of technology-enabled analytics and portfolio management, with digital tools offering more granular investment opportunities.

Accompanying this is an accelerated drive towards the digitisation of assets, which has the potential to transform how private investors conceptualise investment. EY predicts that digital real estate will become just as important as physical assets over the next decade, while the evolution of the "metaverse" is opening up virtual worlds – fashion houses, art galleries, entertainment spaces – with complementary investor opportunities. The World Economic Forum estimates that the global value of digital assets in circulation will reach USD24 trillion by 2027.
Challenges and risks


Alongside the opportunities for private clients and their advisors, though, are a number of challenges. A mass movement towards digital platforms is accompanied by a spike in cybersecurity risk, and investors and their advisors need to ensure that they are fully integrating cyber-risk mitigation into their wealth and succession planning, as Tom Rudkin, Partner at Farrer & Co, highlights: "There are massive discrepancies in preparedness. An attitude of "it will never happen to me" is still pretty pervasive. Preparation and risk mitigation are invariably significantly less time-consuming, stressful and expensive than having to react to a crisis."

The greater mobility of families and use of digital solutions within family businesses also pose complex questions regarding global tax. The OECD's proposals to introduce a new global corporate tax framework in 2023 was partly shaped by global efforts to address the tax challenges of digitisation.
For that reason, it is important that private client and family office advisors are aware of any potential tax consequences relating to family business structuring where there are digital drivers behind structuring decisions.

"Greater digitalisation and mobility can bring challenges for family
businesses, but far more evident are the benefits," says Hollingshead. "Bespoke wealth management platforms help high-net-worth clients to keep on top of complex and high-value assets, for example crypto, art, yachts and properties. These platforms help their advisors and family offices to be informed, so that they can ensure clients are tax compliant in all their relevant jurisdictions."

Specialist IFCs that are immersed in the private client space and fully committed to digital innovation have a crucial role to play in enabling families and private clients to address these challenges. Jersey, for instance, has worked to address the complexities brought about by moves to change the global corporate tax framework and has been at the forefront of responding to cybersecurity risk.

There is undoubtedly also an opportunity for IFCs with specialist digital know-how to provide robust outsourced expert support, enabling family offices to focus on what they do best in-house. IFCs are often hotbeds for digital innovation, offering sandbox environments and incentives encouraging fintech development.

Jersey's aspiration is to be the easiest IFC to do business with remotely in a digital world, with ambitions to accelerate growth in its finance industry by being at the forefront of digital technologies. It is delivering this through collaboration between the finance industry, Digital Jersey, government and the Jersey Financial Services Commission to develop policy and a common fintech framework.

With this in mind, earlier in 2022, Jersey Finance refreshed its fintech strategy to focus on enhancing the client experience and delivering efficiencies by applying tech to bolster compliance and risk, improve productivity and enhance interaction within financial ecosystems.
Looking forward


There is no doubt that the acceleration of digital adoption will continue, and private clients and families will be looking increasingly to their partners – including advisors and the jurisdictions they use – for support. One area offering particular scope for fintech development is sustainable finance. Reputable IFCs that can support the fintech industry will be able to empower their sustainable propositions significantly and, in turn, provide the driving force for innovation in financial technology.

Bryant says: "Fintech plays a substantial role in the growth of sustainable finance while sustainable finance is accelerating innovation in fintech. We certainly see a symbiotic relationship between the fintech and environmental, social and governance (ESG) sectors and a clear role for IFCs like Jersey to play in the growth of both."

For smart IFCs that are agile, nimble and committed to fintech innovation, there is a real opportunity to add value and support private clients and families as they move rapidly into the digital age.

If you require further information about anything covered in this briefing, please contact Bryony Cove, Ali Hollingshead, Tom Rudkin, or your usual contact at the firm on +44 (0)20 3375 7000.
This publication is a general summary of the law. It should not replace legal advice tailored to your specific circumstances.
This article was originally featured in STEP Journal Jersey Supplement 2022/23. Access here.
© Farrer & Co LLP, October 2022