Workplace Investigations – getting the report right
Insight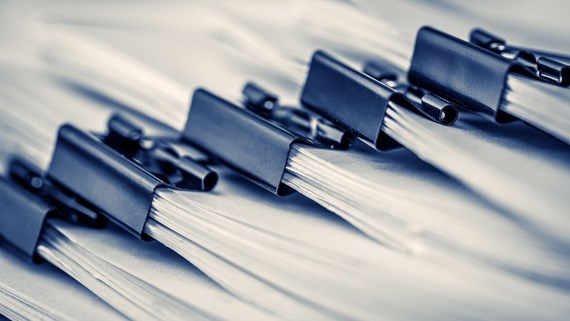 This week we are looking at the investigation report and how to get this right.
This is the sixth blog piece in our Workplace Investigations series looking at various issues employers encounter when conducting workplace investigations. Drawing on our extensive experience advising on complex and sensitive workplace investigations, this series has been setting out some tips and guidance to help employers get them right. Our previous editions have covered:
Getting the report right


The investigation report will likely be one of, if not the most, important (and scrutinised) documents in the investigation. It will set out findings which the complainant and the accused will be anxious to see and which will direct the employer's next steps. It should also to some extent tell the story of the investigation itself and, if done well, can give the reader confidence that the investigation was thorough and fair. If matters do end up in a tribunal it will probably be one of the first documents the judge will read and will inform his/her first impression of you as an employer.
What does a good investigation report look like?
Keep your scope in mind


Remember that investigations are not disciplinary hearings and the report should not be seeking to draw conclusions as to the individual's guilt. Refer back to your terms of reference when drafting the report and ensure your report does not stray beyond them. It may be worthwhile repeating them at the outset of the report itself to remind the readers what the report is and is not intended to cover. We will be focusing on terms of reference in an upcoming blog. The standard of proof you will be applying is the balance of probabilities test, ie is it more likely than not that the alleged incidents took place? We discussed this in our last blog.
Give the background


You should set out clearly what the allegations are and any relevant context to those, for example the career history / details of the individuals involved and the background to the allegations. Where matters have arisen which are outside of the original scope, these issues should be identified and either dealt with and incorporated into the investigation or have a recommendation included to say they should be dealt with separately.
Be systematic


Workplace investigations can involve multiple allegations and sometimes it can be hard to keep track of these and the relevant evidence. It can be helpful to create a table putting all the allegations in one column, the accused's responses to each of these, and note relevant evidence alongside, with spaces for your own comments and reflections. This can help organise the evidence and structure your thinking for the investigation report, when you come to write it.
Structure


Use headings and bullet points and consider the best way to present information. The report should be readable, accessible and clear. Long chunks of narrative style text can be difficult to understand and unpack; bullet points, short paragraphs and tables may work better. If evidence is referenced make sure this is clear. Reports may contain an appendix of evidence relied on. Ideally this should be indexed and paginated so readers can easily identify the document / statement being referred to.
Set the parameters


You should be clear what information you have considered and what documents you have seen. If you have decided to exclude or discount some evidence you should note this and explain why. Keeping good written records of your investigation as you go along will assist with this. It is common for new bits of evidence to appear throughout the investigation process and it is important to keep track of what you have received, from whom and what you have considered when making your findings.
Two better than one?


Discussing the evidence with another person will likely tease out issues that might have been overlooked and more subjective assessments will be bolstered by the fact that they are shared by two people rather than one person acting alone. Workplace investigations are commonly supported by someone in HR and although in these circumstances their job is to advise on process (and not to be the decision-maker or influence the findings), they may be a helpful sounding board for issues and they can certainly assist you in structuring the report, and may even have templates to hand which you can use.
Our Employment team has many years' experience handling complex and sensitive workplace investigations, acting for employers, employees or, indeed, carrying out the investigation as an independent team. Our range of investigation services and work examples are contained in our investigations brochure: please see here. Please do not hesitate to contact Kathleen Heycock, Maria Strauss, Sophia Coles, or your usual contact in the team if you have any questions about investigations.
This publication is a general summary of the law. It should not replace legal advice tailored to your specific circumstances.
© Farrer & Co LLP, March 2021