Key themes for ESG in 2023
Insight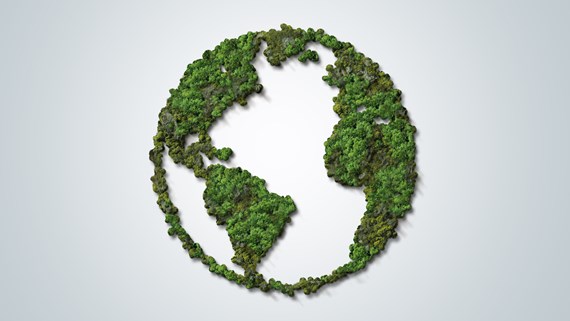 In this briefing on ESG, our experts from across Farrer & Co's banking, reputation management, employment, commercial and corporate teams set out their key ESG themes for our business clients for the year ahead.
For businesses as borrowers: expect green finance to become even more mainstream
Not too long ago, green finance (including the use of green loans (GLs) and, more specifically, sustainability-linked loans (SLLs)) was the new kid on the block. Not so much now, with the UK's commitment to decarbonising the economy by 2050 drawing ever closer. It is predicted that ESG-related debt deals will make up the majority of corporate loans in the European market in 2023. This means borrowers must develop serious sustainability goals and targets in order to take advantage of these products, or else they risk this type of finance becoming more expensive and difficult to access.
Borrowers will also need to keep up the pace with industry and market standards. Borrowers that have taken out GLs or SLLs will notice industry standards being reviewed and tightened in 2023. The Loan Market Association (LMA) published updated versions of the Green Loan Principles, Sustainability-Linked Loan Principles and Social Loan Principles on 23 February 2023, together with updated guidance, which reflect recent market developments across global sustainable finance markets and impose more exacting standards on borrowers in an attempt to bring more discipline to the green finance market.
The Government has also launched the Green Home Finance Accelerator, making up to £20m available to support lenders and the wider finance industry to develop, test and pilot new and innovative green finance lending products to help a range of homeowners make their homes more comfortable, cheaper to run and with lower carbon footprints. Several high street lenders such as Barclays, NatWest and Nationwide are now offering "green mortgages" to finance the purchase of energy-efficient homes or to pay for energy-efficient home improvements. These mortgages will often carry lower interest rates or other incentives to borrowers. It is comforting to see both the Government and lenders across the UK offering funding incentives and green finance products to try to encourage a greener agenda and mitigate climate change.
For businesses managing their brand and reputation: don't discount the importance of ESG credentials and reputational risk
Although still a comparatively new concept, deficiencies in ESG are among the chief risks to a business' reputation. While ESG shines the spotlight on organisations doing "good business", it can equally highlight issues that can seriously threaten an organisation's reputation. From greenwashing, sustainability and supply chain issues to poor governance and social impact, ESG encompasses a wide range of issues for a business to tackle. It is almost boundless in scope.

In 2023, it is expected that the demand for ESG transparency will only increase, as consumers, investors and other stakeholders become more informed and more conscious of the ESG impact of the businesses they support. Businesses that do not (or are seen to not) support or prioritise ESG, or who have a history of negative ESG practices, may face increasing scrutiny from the media, suffer a loss of investment, or face a hit in consumer trust. But for businesses with a strong reputation in ESG, the many benefits can include competitive advantages, increased market share and positive media coverage.

Businesses should guard against "greenwashing" or other actions that may spark allegations of hypocrisy or a lack of authenticity. A particular note of caution for 2023: the Advertising Standards Agency (ASA) is being increasingly firm on businesses who seek to cherry pick green initiatives for advertising purposes in such a way that may mislead consumers into thinking the business as a whole is making a net positive impact on the environment.

If a business is producing marketing or advertising material that demonstrates its green credentials, it should make sure that it can substantiate such claims. Focussing on positive aspects while failing to mention any detrimental ones is likely to be considered misleading, and the material in question may be removed by the ASA.
For businesses as employers: watch out for additional employment legislation as they progress through Parliament
2023 looks to be a big year for ESG developments in the employment sector, with a number of bills progressing through Parliament.
In December 2022, the Government published its consultation response on "Making flexible working the default", giving its support to the Employment Relations (Flexible Working) Bill. This would remove the six-month period an employee has to work before being able to request flexible working, and create a day-one right to request, require employers to consult with employees before rejecting flexible working requests, and increase the number of requests an employee can make per year.
The Worker Protection (Amendment of Equality Act 2010) Bill will create new legal liabilities for employers by treating the employer as harassing an employee if that employee is harassed in the course of their employment by a third party, such as a customer or client. The Bill also includes a new proactive duty on employers to take reasonable steps to prevent sexual harassment of their employees.
The Fertility Treatment (Employment Rights) Bill would allow eligible employees to take paid time off from work for appointments for fertility treatment and connected purposes, the Protection from Redundancy (Pregnancy and Family Leave) Bill would extend the rights of protection from redundancy during or after pregnancy, or periods of maternity, adoption or shared parental leave, and the Neonatal Care (Leave and Pay) Bill would allow eligible employees to receive pay if they take leave when their child is receiving neonatal care.
For businesses and their supply chains: consider introducing contractual obligations linked to ESG targets
Reducing emissions is an ambition for many businesses, whether they are legally compelled to make such commitments or not. We expect to see an increase in businesses contractually requiring their suppliers, or others in their supply chain, to "do their bit", by including carbon reducing or carbon neutral commitments in their supply chain contracts. Over the course of 2023, we might also expect to see industry-standard practices and conventions developing in this area.
As with any contractual obligation, the party seeking the commitment should ensure the commitment is clear, measurable and effective in ensuring the desired outcome. Contractual consequences for non-compliance also need to be carefully considered, with parties not losing sight of the overall purpose of including such obligations in the first place. We expect to see an increase in contractual termination rights linked to ESG issues or failings.
Businesses should also ensure that they carry out enhanced due diligence on commercial partners prior to contracting (particularly in the context of supply chain agreements) to mitigate potential reputational risks as a result of their association with a third party who is found to have ESG-related failings.
For businesses monitoring their commitment to ESG: keep an eye on B Corps
Certified B Corporations, or "B Corps", are companies verified by B Lab to meet high standards of social and environmental performance, transparency and accountability. There are now over 6,000 B Corps globally in 89 different countries, across 159 industries.
Businesses that become B Corps do so for many potential advantages: committed and motivated employees, increased customer loyalty, higher levels of innovation, and market leadership. Obtaining certification is also a great way to articulate a business' "mission" or "purpose" externally to investors, clients, customers and suppliers.
Research by B Lab has shown that B Corps can out-perform their SME peers in the UK across several business metrics: more robust governance processes, the same likelihood of securing external finance, greater levels of employee retention, engagement and diversity, faster growth in turnover and higher expectations about future growth.
We expect the B Corp movement to continue to grow apace in the UK in 2023, with more and more businesses investing the time and attention needed to obtain certification (a rigorous process that not all businesses will succeed in). But we also anticipate greater scrutiny of the movement as a whole: at the end of 2022, BrewDog lost its B Corp status less than two years after joining the scheme, and there are certainly murmurings as to whether the B Corp project remains as credible as first thought. Will an alternative structure come to the fore as stakeholders look harder at business' ESG strategies and returns?
Join us on 25 April for our Future of Business: ESG for businesses event.
With thanks to Simon Ward, and our knowledge lawyers Jane Randell and Suzanne Conticelli, and current trainee Emmeline Downer.
If you require further information about anything covered in this article, please contact India Benjamin , Genna Morgan-McDermott, Tabitha Juster, Oliver Lock or your usual contact at the firm on +44 (0)20 3375 7000.
This publication is a general summary of the law as at the date of publication. It should not replace legal advice tailored to your specific circumstances.
© Farrer & Co LLP, February 2023