A significant investment into British filmmaking
News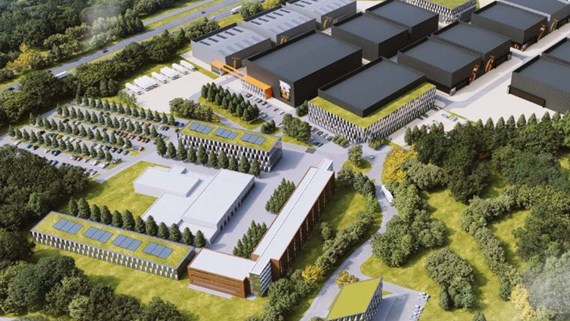 Farrer & Co advises affiliates of Commonwealth Real Estate LP and Eversheds Sutherland advises University of Reading on a new film studio complex


Teams from Farrer & Co and Eversheds Sutherland have advised on a new agreement to lease land that will house a major new film studios development.
The agreement, between the University of Reading and affiliates of Commonwealth Real Estate LP (a film studios investor based in Los Angeles) will lead to the creation of a state-of-the-art film studios and creative media campus.
A multi-disciplinary team from Farrer & Co advised affiliates of Commonwealth Real Estate LP on all aspects of what will be a considerable investment into the UK and a major development project.
A real estate and planning team from Eversheds Sutherland advised the University of Reading on its agreement to grant a long lease, conditional on planning, at the University owned Thames Valley Science Park.
The deal represents a significant investment into the local area and into British filmmaking. The film studios, which will be known as Shinfield Studios, will bring major Hollywood film productions to the UK, creating around 3,000 new jobs. The scheme also represents a significant investment in the British film and creative industries and is expected to create between £500-600m of annual inward investment to the UK.
Farrer & Co's team was led by Mark Gauguier, Partner and Head of Commercial Property; and Jon Haley, Partner and Head of Corporate; supported by Mark Burgess-Smith, Senior Counsel, Barbara Webb, Senior Associate, and Rosie Bishop, Associate, Commercial Property; Marie Bates, Partner, and Rosanna Martin, Associate, Corporate; Edward Banyard Smith, Partner, and Jon Came, Associate, Construction; Karen Phull, Partner, Claire Sheppard, Consultant, and Jay Sattin, Associate, Planning and Environmental; David Hunt and Eleanor Rowswell, Partners, Employment; Martin Blake, Partner, Banking; and David Gubbay, Partner, and James Bromley, Associate, Tax.
Eversheds Sutherland's team was led by Glynne Stanfield, Partner and Head of International Education; and Elizabeth Fevyer, Legal Director, Real Estate; supported by Adam Hooton, Senior Associate, Real Estate; Kee Evans, Principal Associate, Planning, and Natasha Frayne, Associate, Construction.
Mark Gauguier, said:

"We are immensely proud of having advised Commonwealth on this landmark transaction and greatly look forward to working with them to see the project through to a successful conclusion. This significant investment showcases the continuing relevance of UK plc and its position as a global force, and underscores the country's standing as a place of innovation, creativity and collaboration".
Glynne Stanfield, said:

"We are delighted to have advised the University of Reading on this significant agreement to lease a site which will be developed into innovative new film studios. Amidst challenging market conditions, we are delighted to see our client and Commonwealth reach an agreement, which should see significant investment into British film."
Adam Fisher, Commonwealth Founder and Chief Investment Officer, said:
"We are very excited about the prospect of investing in the UK creative industries as one of the most vibrant markets in the world. We look forward to building partnerships across Wokingham and Reading to make this project a resounding success. Our ambitions for the new studio will be of real benefit to the local economy and the UK as a whole."
Professor Robert Van de Noort, Vice-Chancellor of the University of Reading, said:
"We are delighted that this agreement has been reached, which will bring welcome significant Hollywood investment, creativity and job opportunities to Reading, Wokingham and the wider Thames Valley. It is a credit to the hard work and determination of everyone involved to have concluded a transaction while negotiating through challenging restrictions on movement and travel. This lease presents a superb opportunity for the University and facilitates an exciting development for the wider community, and we look forward to Commonwealth bringing their vision to life."
© Farrer & Co LLP, January 2021